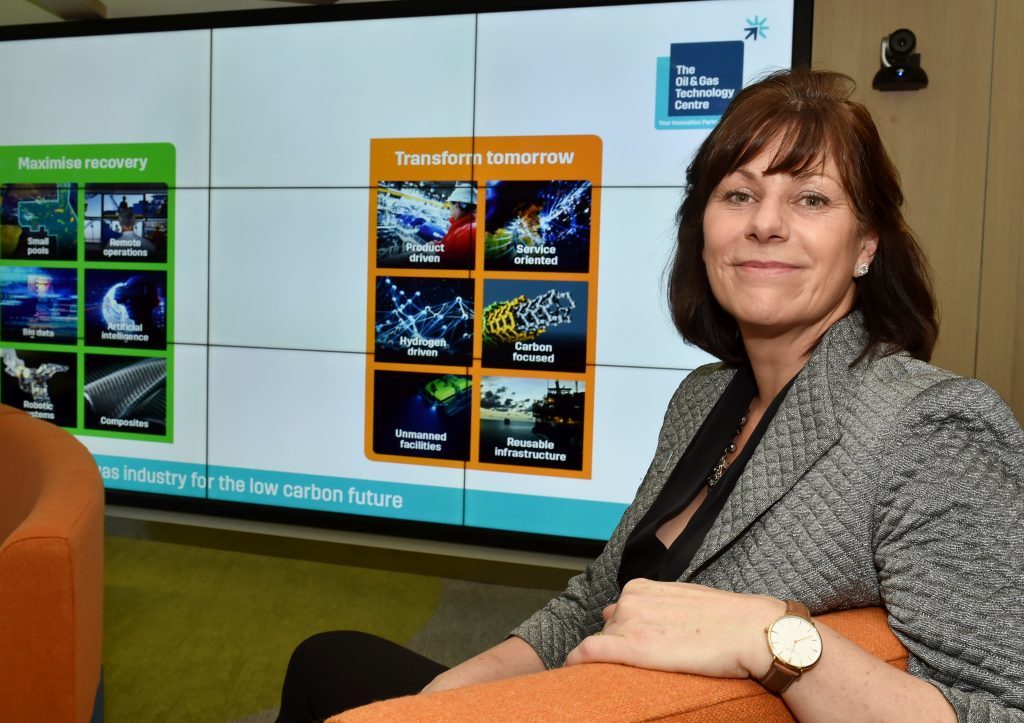 Energy minister Claire Perry has revealed the offshore wind sector deal is in the "final stages" of being agreed.
The Tory frontbencher said it would include £60million for the contract for difference (CfD) auction next spring and a series of "substantial commitments" from operators.
Despite being widely welcomed by the industry as a "vote of confidence", others described the figure as "pitiful" for accelerating renewable technology.
Ms Perry announced the news in the House of Commons yesterday in response to a question from West Aberdeenshire and Kincardine MP Andrew Bowie who asked for an update on the oil and gas sector deal.
The minister said "conversations continue" on that front, calling oil and gas a "vital sector"
Moving onto offshore wind, she said: "In this Offshore Wind Week – that sector is equally vital to the Scottish economy – I wanted to announce to the House that we are in the final stages of concluding our offshore wind sector deal.
"It will include both £60million for the contract for difference auction next spring and a series of substantial commitments from the operators in the sectors to increase the UK content that will be spent."
Ms Perry announced in July that CfD auctions to secure renewable energy sources will take place every two years, supported by a £557m budget.
Concern has been raised the £60m announcement for next year doesn't go far enough.
Greenpeace described it as "a genuinely bewildering move" and "misses the opportunity to drive down offshore wind costs".
Its head of energy, Kate Blagojevic, said: "They promised over half a billion pounds in investment, that was widely expected to be divvied up and made available in sizeable chunks over the next few years.
"But this first chunk is a pitiful sum that could end up limiting UK export potential and jeopardising our climate goals."
However, sector bodies, including Aberdeen Renewable Energy Group, widely welcomed yesterday's announcement.
Chairwoman Jean Morrison said: "This is hugely encouraging to hear that the sector deal is in its final stages following a great deal of work from within the sector and government.
"The north-east of Scotland has become a hotbed for several industry-leading offshore wind projects and we want our companies to remain at the forefront of innovation over the next decade where there is expected to be a significant rise in the number of projects."
Scottish Renewables said it offers "huge opportunity" for Scotland's economy and supply chain.
Andrew Bowie, who asked the minister for an update, said: "The announcement by the minister is a big vote of confidence in renewables.
"This government is investing in a diverse portfolio of energy generation.
"The industry is a large employer in my constituency and I believe it will only grow because of steps such as these.
"I look forward to the oil and gas sector deal which will provide the same level of commitment and is currently being negotiated."
In response to the claims from Greenpeace, a BEIS Spokesperson said: "We are world leaders in renewable technology, including benefitting from the largest offshore windfarm in the world, and cutting emissions per person faster than any other G7 country since 1990 and producing record levels of low carbon energy.
"We have announced a budget of £60 million for the next clean electricity auction – the fall in costs of renewable electricity means that we should be able to secure more generation than the last auction at a lower cost for consumers."
Recommended for you

Electricity Generator Levy: New UK renewables projects to be exempt