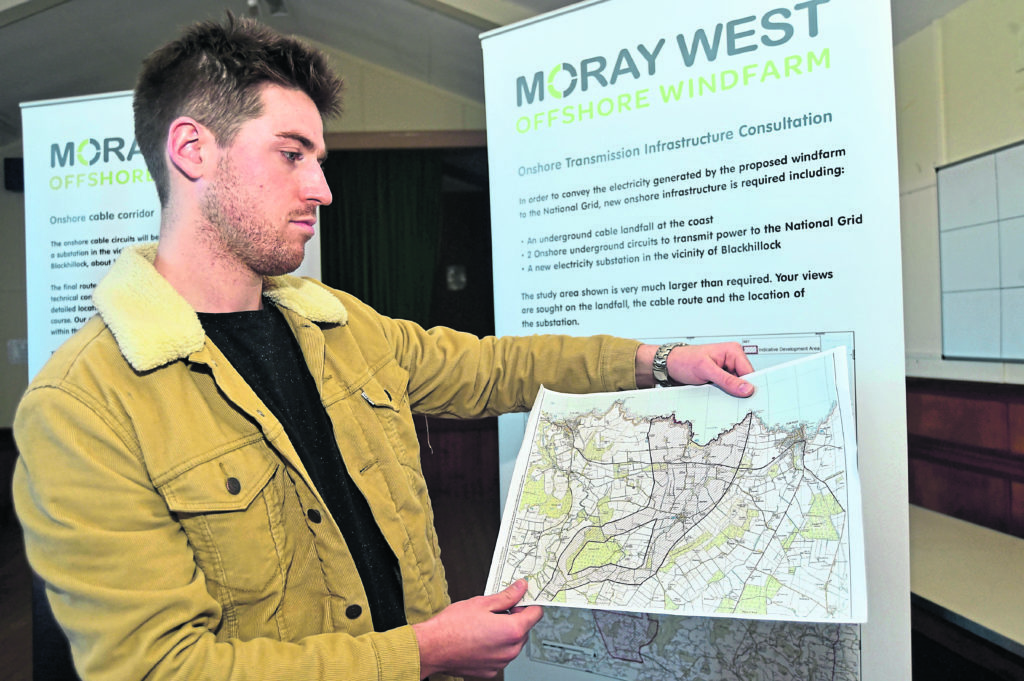 Highland Council will recommend an objection is raised to a massive Moray Firth wind project over concerns it could "dominate the horizon".
Plans for the 85-turbine Moray West Offshore Windfarm will be considered next week, where planning officers will claim the site "is damaging" to north-east sea views.
But, according to the North Planning Applications Committee report, none of the 12 Highland community councils who have been consulted object to the plans.
The venture is due to begin construction in 2021 and could provide power for more than 900,000 homes.
A spokesman for Moray West last night described any delay as "extremely damaging" to the project.
Despite consulting with a number of nature and environmental groups, Highland Council's recommendation will focus on the "loss of uninterrupted views" to the area.
The Moray West application sits with the Scottish Government, but it is Marine Scotland which will grant consent or otherwise, based on advice from the council.
Highland Council said its objection relates to "the detrimental impact" on panoramic views and the planned position of the turbines.
It added that if developer EDP Renewables does not mitigate the windfarm layout, "it will continue to be unacceptable".
Moray West claims that due to the nature of the objection, the developers are unable to appeal against the recommendation.
A spokesman for the project said: "We don't get to go in and make the case, we're very much dependant upon what the officer recommends.
"We also don't get to make the case that Moray West is part of a pipeline of projects that establishes the Moray Firth as a hub for offshore wind.
"Delaying the project means it might not even get to compete for a contract."
In September, developers claimed the wind project could create 150 jobs and add £90million to the local economy.
However, the Royal Society for the Protection of Birds, objecting to the development, described the environmental assessment submitted by the project as "incomplete and inadequate".
It added that the initiative could "spell disaster for some of our most valued seabird populations".
Earlier in the year, the local Sandend community celebrated after winning a David versus Goliath battle against the development.
Residents had been arguing since January against a proposal for the windfarm substation cabling to come ashore at the beach.