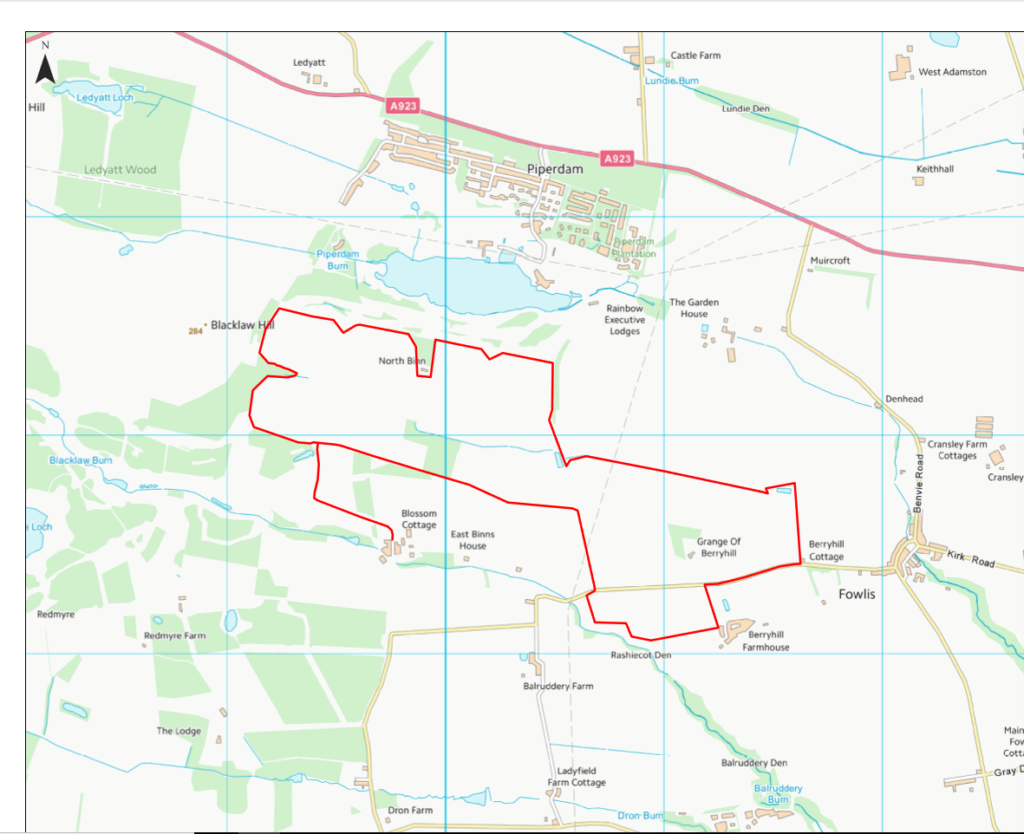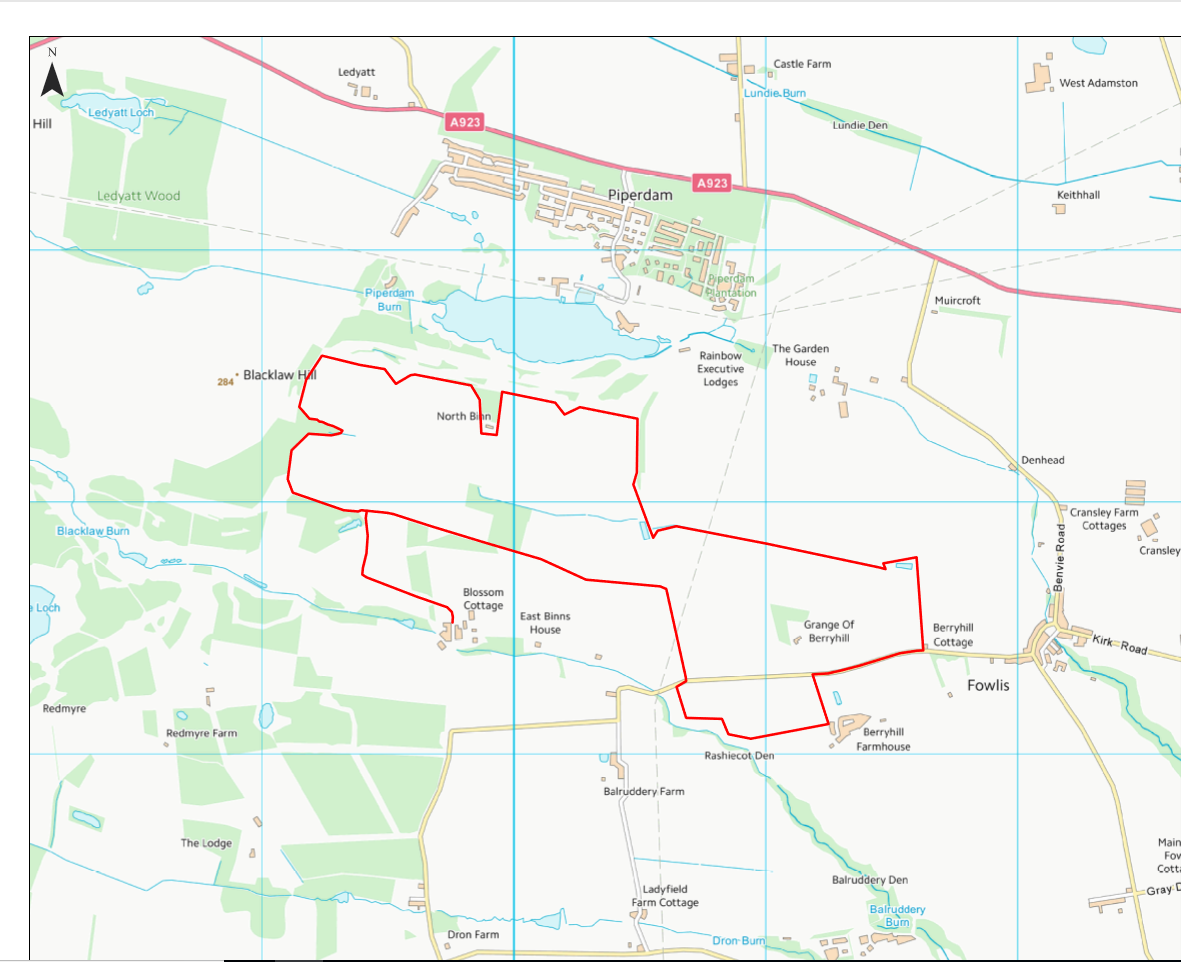 A "speculative" application to construct the joint largest solar energy farm in Scotland is set to go before council planners.
A proposal of application notice has been lodged with Angus Council, firing the starting pistol on a process that could see solar arrays constructed on a substantial site to the west of Fowlis village, and south of Piperdam.
However, a spokesperson for the applicant stressed that at the moment, the proposal is a "speculative application" and it is "very, very, early days."
She said: "This is  effectively a screening application, and detailed assessments have to be carried out which may see the project dropped.
"There are a number of issues that have to be taken into account when choosing a site, including environmental impact, heritage and other environmental assessments.
"We also have a very thorough community consultation process that we undertake."
With a maximum capacity of 49.99MW, the scale of the proposed development matches the largest solar farm application in Scotland, located at a disused airfield in Moray.
The Angus farm also has potential to exceed the entire megawatt capacity of all operational community and locally-owned renewable solar farms in Scotland, which in 2017 stood at 45MW, contributing 7% of the total renewable energy generated north of the border.
Estimates vary, but similar sized solar farms can produce enough electricity to power around 12,000 homes.
The application, if approved, would see the installation and operation of a ground mounted solar energy generation system, associated infrastructure, including photovoltaic panels, substations, a communications building, and access tracks, CCTV and fencing.
The application was welcomed in principle by Angus Council leader David Fairweather.
He said: "Obviously, this is the very start of the process, but there is no question that we as a country must continue to explore renewable energy opportunities which will allow us to decrease our reliance on fossil fuels.
"Communities and a number of organisations will of course have to be consulted about the project, but there is no question that solar farms can be much less visually intrusive than, for example, windfarms.
The firm behind the application is Lightsource BP.
Lightsource is the largest solar development company in Europe, which is focused on the acquisition, development and long-term management of large-scale solar projects.
The firm previously joined forces with energy giant BP which took a 43% stake in the business for an investment of $200m.
A public consultation event is scheduled to take place on January 28 at Easter Fowlis Hall between 2pm and 7.30pm.
Recommended for you

bp JV poised to be largest solar player in Australia