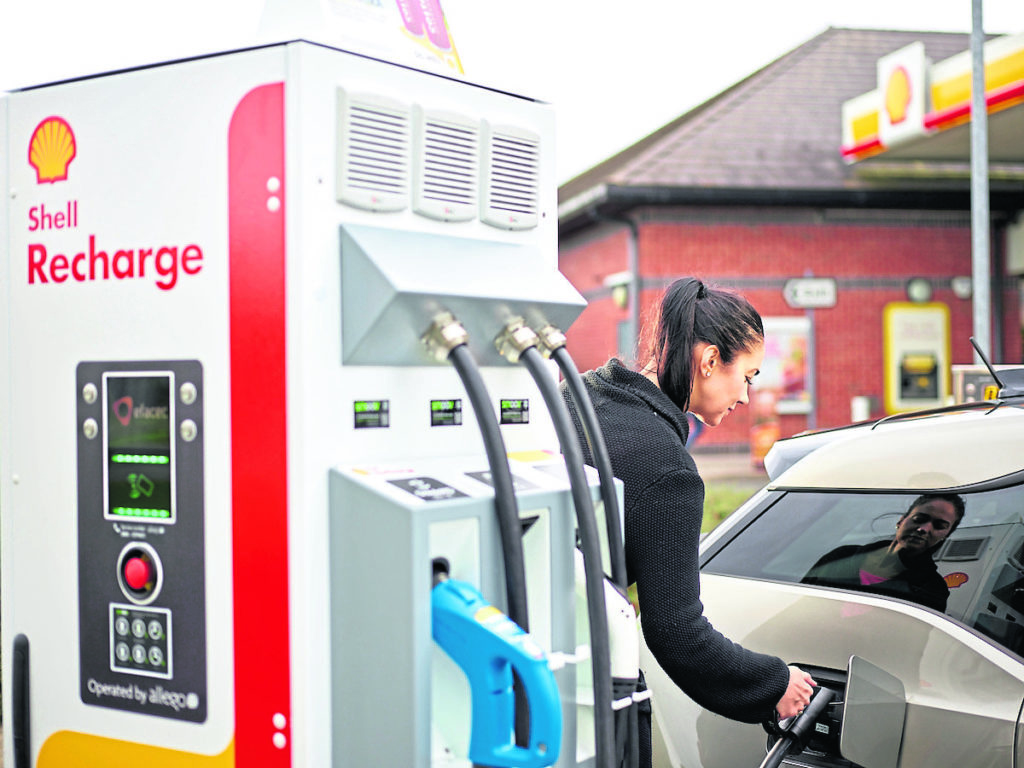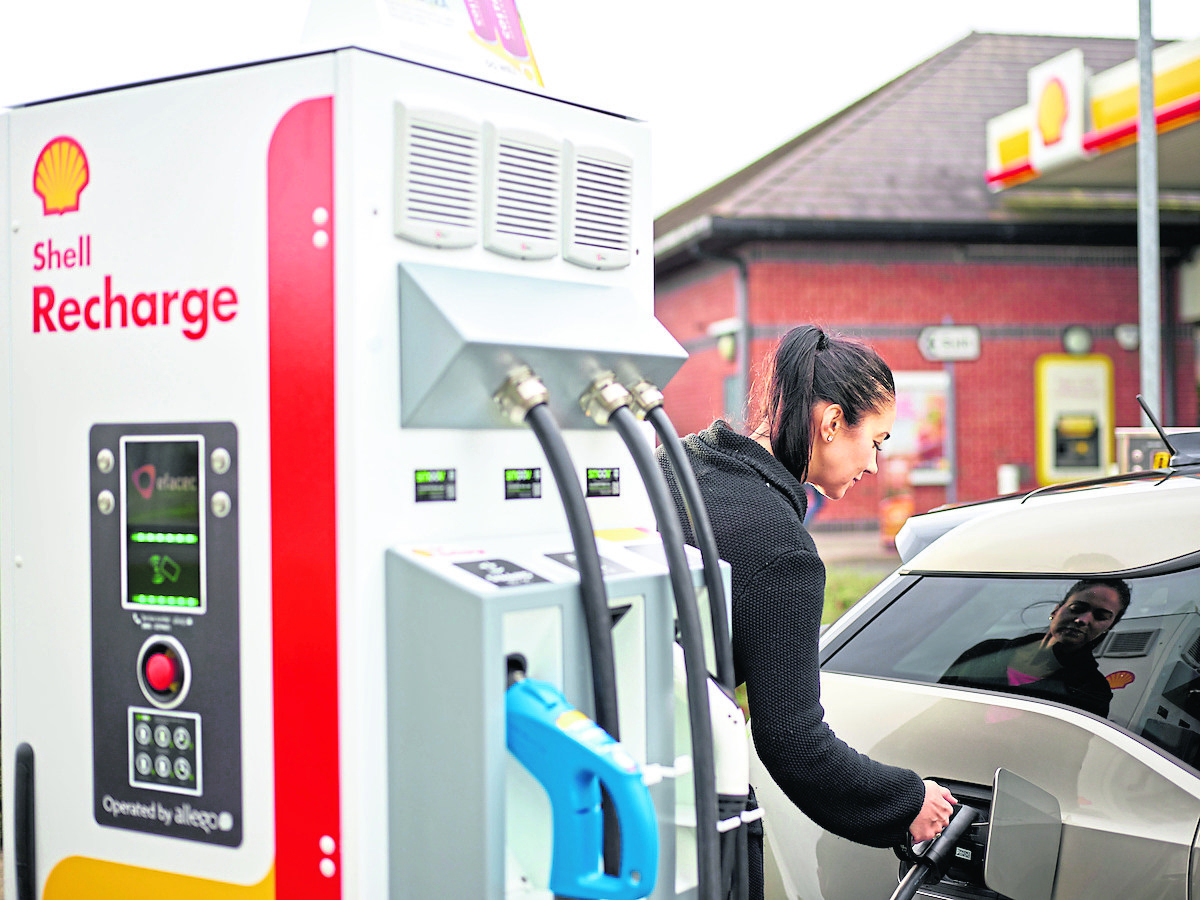 Energy giant Shell has announced it is throwing its weight behind renewable energy in Scotland with the introduction of three electric charge points at locations around the country.
Charging docks will be placed at service stations in Aberdeen, Glasgow and Dunblane in a move which rolls out an already well established initiative, Shell Recharge, north of the border following its success in England. Jane Lindsay-Green, Shell UK future fuels manager, said the sites were chosen because of their proximity to main driving routes, and where there is an opportunity to reach more EV drivers.
However she stressed the firm would be looking to roll more out across the country soon, especially in the Highlands.
Last week The Press and Journal reported the Orkney Islands were leading the way in electric car purchases, with more green vehicles per head than anywhere in the north and north east.
With more than 2% of the population on the island owning an electric car, it beats other areas such as Aberdeenshire with 0.5% of the population.
And it is streets ahead of Moray where the figure is only 0.2% per head.
Ms Lindsay-Green said they were committed to bringing their services to people in rural locations, whether it be for those who live there or tourists.
She said: "The north and the islands are very important to us.
"If you look at where people want to charge then it is often in these locations and we are already planning the next phase of rolling Shell Recharge out
"It's true that if you look at the rural locations they are in great need of charging infrastructure that makes people confident that they can take their cars to these locations and be able to charge up."
The new charge points are due to be installed in "early 2019". Aberdeen's will be located at Shell's service station in Tullos on the A90.
This year it was recorded Aberdeen City had 913 electric cars – an increase of 71% on 2018 – with only 28 charging points recorded.
Access to power points vital to driving sales of eco-friendly motors
Figures show people without access to charging points areless likely to buy electric cars.
Aberdeenshire bought more than 1,191 electric cars in the last three years. However, the Western Isles only have 60 .
Argyll and Bute, and Moray – who have recently seen an increase in charging points – have the highest uptake over the last two years with 118% more electric vehicle sales.
Highland has 621 electric cars, a rise of 108%, while Shetland has 109, an increase of 84%.
Shell Recharge is the energy giant's rapid Electric Vehicle charging service. Their rapid 50kW DC chargers are compatible with most electric vehicles, and will charge most cars from zero to 80% in approximately 30 minutes.
Customers pay for Shell Recharge by using the Smoov app, a subscription-free mobile payment system.
Currently there are no subscription or connection fees and customers only pay for the power used to recharge their car.
Charging is priced at a flat rate of 25p per kWh. The firm says in order to ensure customers are well catered for while they wait for their vehicles to charge they have ensured the service stations all have toilet facilities, free Wifi and somewhere to buy food.
The service is already operational at Shell Addlestone (Surrey), Shell Blendon (Kent), Shell Burgh Heath (Surrey), Shell Derby, Shell Fairfield (Reading), Shell Holloway (London), Shell Ickenham (London), Shell Stirling Corner (Hertfordshire), Shell West Drayton (London) and Shell Whyteleafe (Surrey).