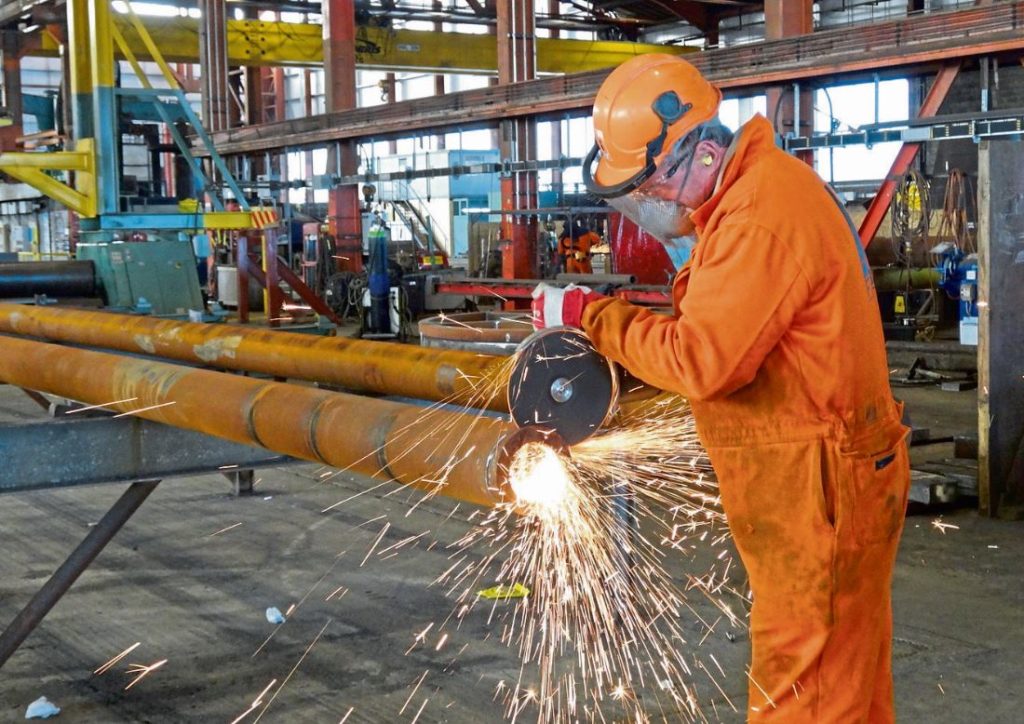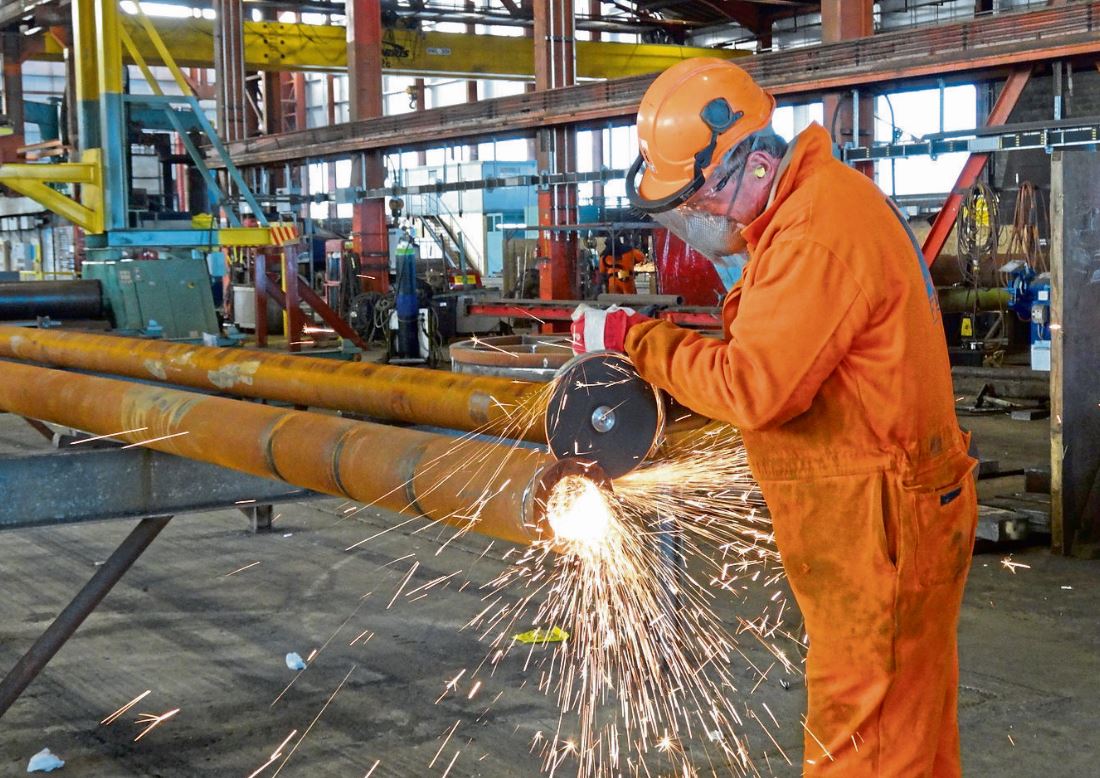 A deal set to secure 100 fabrication jobs at BiFab's Arnish yard is "all but done", it was revealed yesterday.
The contract, understood to be for 100 monopiles at the Moray East Offshore Windfarm, will revitalise work at the firm's Isle of Lewis site in a multi-million agreement.
A source involved in the project said BiFab was "very close to having an agreement in place for Arnish." He added: "The deal is almost done. It should be completed very soon, days rather than weeks."
The new contract should come as a relief to the island's workforce following 160 job losses as the firm experienced financial woes last year.
BiFab, which employed 1,400 workers across three sites, was saved from administration by a Scottish Government loan of £15million which ensured it could meet commercial commitments and contract deadlines.
The Fife-based engineering firm had been working on significant renewables contracts in the outer Moray Firth and a multi-million agreement with the Beatrice Offshore Wind Farm.
Scottish Labour's energy spokesman, Lewis Macdonald, said: "This is very good news indeed, both for Arnish a those who will get jobs in Lewis to build these monopiles.
"Offshore wind is a huge growth area and can bring a number of benefits going forward."
BiFab-owner DF Barnes said it was in "active discussions" with Moray Firth wind developers EDP Renewables for a number of contracts relating to the project.
GMB Scotland secretary Gary Smith, said: "Hopefully some much needed good news is just around the corner because the communities of Lewis and Fife need it – and so does the Scottish economy.
"The employer is working hard to secure new contracts, that's not in doubt, but we need to see the green shoots of recovery for BiFab in early 2019."
A Scottish Government spokesperson added: "We have made a long-term investment in the company, and are in regular contact with BiFab, however we do not participate in operational management decisions.
"We have confidence that everything possible is being done to secure new contracts, restore employment to previous levels and solidify the future of the current workforce."
Recommended for you

Harland and Wolff appoints former Shell boss to board