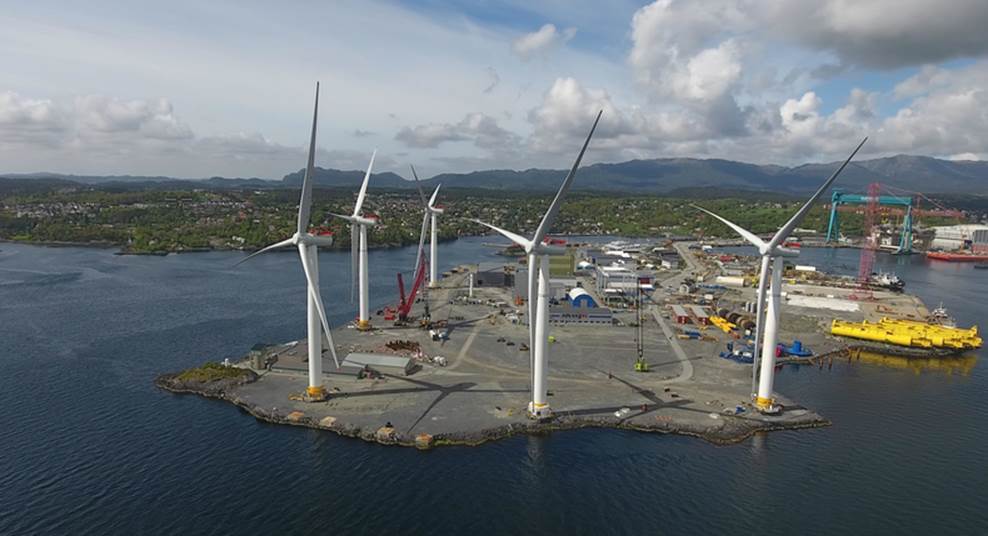 Norwegian energy giant Equinor will sell off its Hywind technology to a subsea engineering firm in Norway.
Unitech, an underwater solutions company headquartered in Bergen, announced last night it will take ownership of the Hywind Demo floating turbine.
The demonstrator turbine, which lies off the coast of the town of Karmoy, renamed and used as an infrastructure for research projects.
As of next month, the turbine will be renamed the Unitech Zefyros by Hywind Technology.
Beate Myking, director of operations in new energy Solutions at Equinor."We are pleased that Unitech is now taking over the ownership and operation of the turbine.
"Hywind Demo has been very important for Equinor's development of floating offshore wind since it came into operation 10 years ago. The fact that the turbine will continue to be used for innovation is also valuable for Equinor.
"Floating offshore wind will be a significant source of energy in the future and we will also test this in full-scale at our floating offshore wind farm in Scotland."
According to Unitech, the turbine will supply electricity to Karmoy at the equivalent to 400 households each year for ten more years.
Gunnar Birkeland, Unitech chief executive, said: "When Unitech Offshore takes over the ownership and operation of the turbine, it is with pride and expectations.
"The pioneering work that became this historic wind turbine will be transferred to a new phase and made available for research and technology development as part of the "Sustainable Energy Ocean Test Facility" and for the benefit of all those who are concerned with Sustainable Energy at sea."
You were the world's first floating wind turbine, but now we go our separate ways, #Hywind Demo ? From 1 February you will serve as a research and test turbine for the wind power industry ? Good luck on your way to new challenges! #offshorewind

— Equinor (@Equinor) January 8, 2019
Recommended for you

SSE, Equinor reach financial close on Dogger Bank C