Scottish ministers have given the go-ahead to a controversial extension to a Lewis windfarm which will provide power for 9,000 homes.
The six turbines will add another 21MW to the existing Muaitheabal scheme on Eisgein Estate.
The man behind the project, estate owner Nick Oppenheim, has given the community six turbines which will net them about £1million a year. He will also pay a proportion of the revenue generated to the Western Isles Development Trust which will benefit people throughout the isles. And the windfarm will provide around 64 full-time jobs.
Mr Oppenheim said yesterday: "The extension approval is welcome news. We would hope to start work on the site either in the spring of 2012 or 2013. The reason for the two options is because there is no point in starting too soon.
"The windfarm will take 18 months to complete and the interconnector cable – from the Western Isles to the National Grid on the mainland – will take three years. The windfarm will be built by International Power, one of the top companies."
Originally Mr Oppenheim had planned a 133-turbine windfarm on the estate. However, this was reduced to 53.
A public inquiry was held in 2008 and consent for the 33-turbine windfarm was granted in January 2010.
Energy Minister Fergus Ewing said: "The Muaitheabhal extension will see extra capacity added to the existing plans and both developments will play an important part in helping Scotland reach its target of the equivalent of 100% of electricity demand coming from renewables by 2020. Crucially, I am pleased to see local communities profiting from Scotland's vast natural resources through community benefit agreements that will keep money in our communities."
The extension plans were opposed by the John Muir Trust, which said the development would further spoil one of Scotland's most remote areas of wild land. No one from the trust was available for comment yesterday.
Recommended for you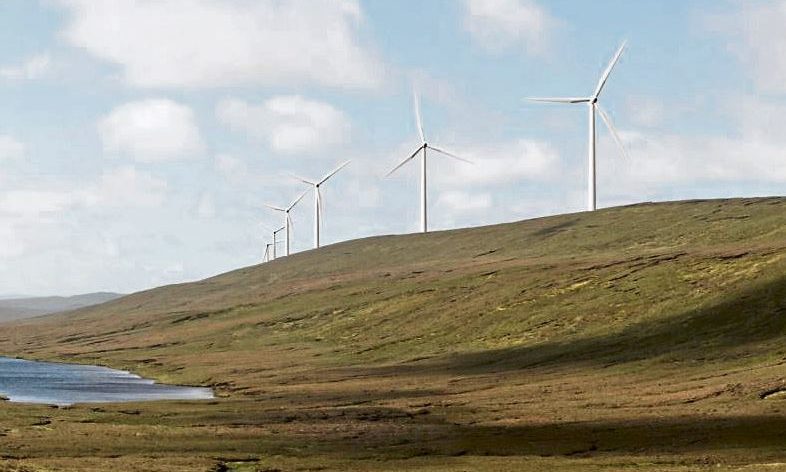 1.6GW of Scottish wind and solar inbound following CfD success