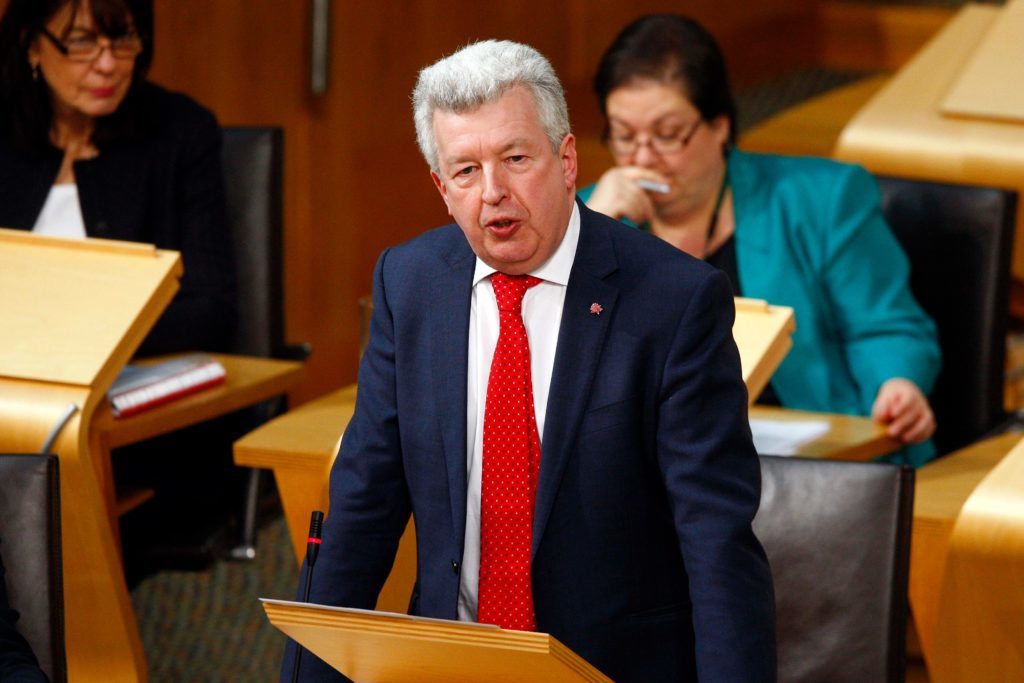 The Scottish Government's energy transition plans cannot "come at the cost" of north-east oil and gas jobs, Aberdeenshire MSPs warned yesterday.
North-east Labour MSP Lewis Macdonald said the region's workforce cannot be "devastated" by the shift to low carbon energy.
Gillian Martin, SNP MSP for Aberdeenshire East, also looked for assurances that the government's new Just Transition Commission (JTC) proposal would have a "north-east focus".
The debate was an opportunity for ministers to voice concerns about Scotland's shift from fossil fuels to a low carbon and renewable energy-based economy.
The warning by MSPs comes on the back of the GMB union urging the government not to "play fast and loose" with energy jobs.
GMB Scotland organiser Gary Cook said: "Energy workers are vital to the Scottish economy and their hard-fought terms and conditions mean they are one of the increasingly few examples today of working-class prosperity.
"But politicians driving the 'just transition' are playing fast and loose with their livelihoods. They call for the mothball of vital industries like oil and gas and nuclear, yet can't muster the political courage to talk directly with these workers."
Mr Macdonald asked that the transition proposals put oil and gas skills "to good use", while requesting that safety accreditations be made universal across energy sectors.
He said: "We need to decide what we want to achieve, what we want to happen, not which jobs we want to abolish or which industry we want to close."
Mr Macdonald added that north-east oil and gas workers "know the change is coming" and did not want to be "victims of the energy transition".
Ms Martin said the north-east "must sit at the epicentre" of any Scottish energy transition plans.
The MSP made a comparison between the Glasgow shipbuilding industry and oil and gas, warning the government that any energy transition "needs to be just".
She said: "I will continue to argue for decarbonisation alongside arguing for the north-east to be at the epicenter of our ambition to reach that ambition."