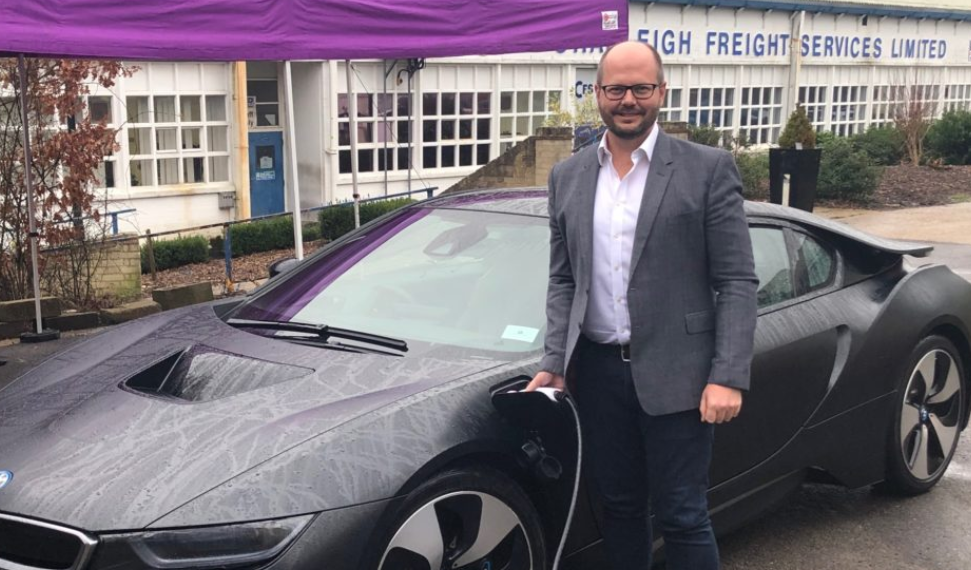 AFC Energy has put the "world's first electric vehicle charger based on hydrogen fuel-cell technology" through its paces at the survey aerodrome used to film Top Gear.
UK-headquartered AFC said the test demonstrated the technology's potential to generate 100% clean electricity for future electric vehicle charging.
In a first, the CH2ARGE unit recharged a BMW i8 with power generated by a hydrogen fuel cell.
It took 10 years of research to get to this point. The next step is commercialising the technology.
AFC chief executive Adam Bond said: "By 2030, it is estimated that there could be nine million electric vehicles on the roads of Britain, up from 90,000 today.
"For this transition, we need charging stations to be embedded throughout the country, as well as seeking innovative solutions to overcome the severe limitations of centrally generated electricity.
"By developing and previewing the effectiveness of our CH2ARGE system in the application of EV charging, AFC Energy has shown it is ready to lead the way not only in solving the challenges of increased demand for electricity, but also doing so in a zero emissions approach."
Recommended for you

Power to the People! Hydrogen plans advance in Europe