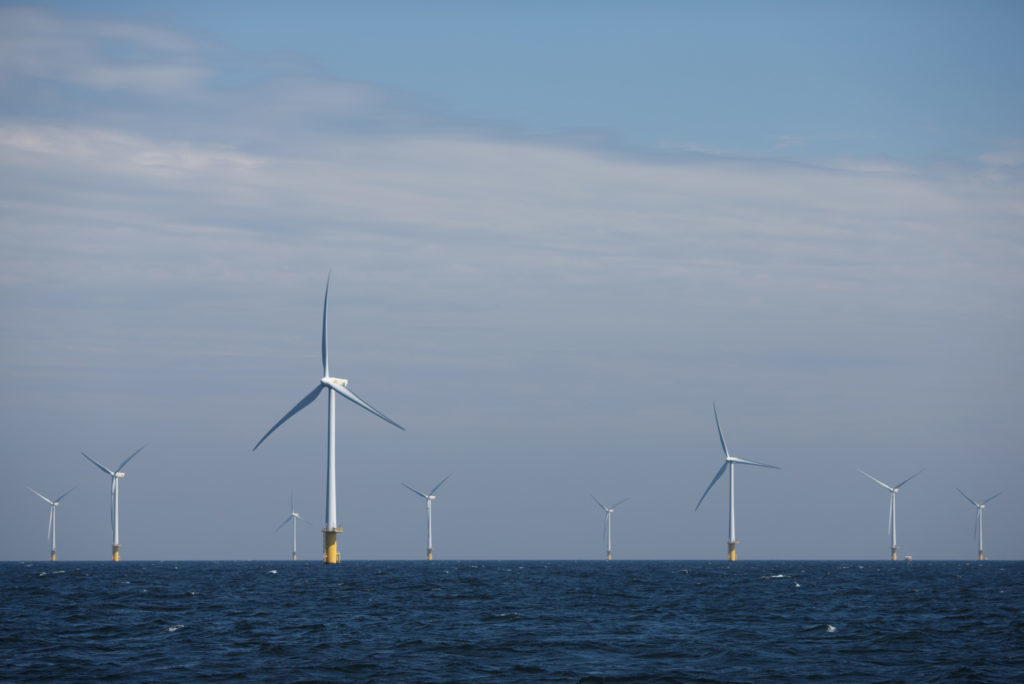 The means to generate the UK's entire electricity demand could be stored within porous rocks in the North Sea, according to a new study from two Scottish universities.
A team of engineers and geoscientists from Edinburgh and Strathclyde universities have found that rock formations in the seabed could be used as a long-term storage site for renewable energy production.
Pressurised air could be stored in the rocks, which can then be used to power technologies like wind and tidal turbines to generate large amounts of electricity.
The study states that up to one and a half times the UK's typical electricity demand for January and February could be stored.
Researchers believe the approach, known as compressed air energy storage (CAES), can help deliver stable renewable energy supplies, which often varies based on the weather.
The method, which is being similarly used in Germany and the US, can also play a role in efforts to limit global warming.
The team used mathematical models to assess the potential of the process and then predicted the UK's storage capacity by combining these estimates with a database of geological formations in the North Sea.
Locating rock formations close to existing renewable sites like offshore turbines could also make it more efficient and cheaper, with fewer subsea cables required.
Julien Mouli-Castillo from Edinburgh University's School of GeoSciences, led the study.
He said: "This method could make it possible to store renewable energy produced in the summer for those chilly winter nights.
"It can provide a viable, though expensive, option to ensure the UK's renewable electricity supply is resilient between seasons.
"More research could help to refine the process and bring costs down."