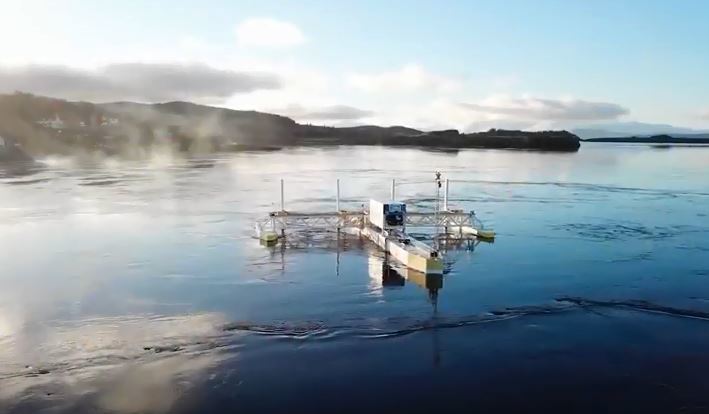 A Scottish-headquartered tidal firm has announced that it will merge with a German collaborator as it looks to grow the business.
Sustainable Marine Energy (SME) and German tidal turbine developer Schottel Hydro are to unite under one banner as SME.
SME revealed it has come together to develop and demonstrate the PLAT-I floating tidal energy system, with deployments planned in Scotland and in Canada.
Schottel will transfer all its tidal energy assets, including UK subsidiary TidalStream and Canadian subsidiary Black Rock Tidal Power Inc (BRTP), to SME in return for equity and becoming SME's largest shareholder.
Jason Hayman, managing director of SME, said: "This is a very exciting time for SME, and this deal crystallizes the strong relationship that we have built with Schottel over the past five years, initially as a supplier and then as a development partner and investor.
"It is a massive vote of confidence in SME's team, and we now have all the resources that we need to deliver a market-leading, integrated product to customers, along with a pipeline that enables the commercialisation and roll-out of our solutions."
The PLAT-I tidal turbine has been extensively tested at Connel Sound, near Oban, on Scotland's West Coast over a number of years.
Having proven the installation, operation and performance aspects of the platform, this second phase of testing put the turbine through its paces in the harsher climate of Canada.
The tidal energy system was designed, constructed and finally generating power through 2017.
Andreas Block, CEO of the SCHOTTEL Group, said: "We are committed to developing environmentally responsible marine technologies including tidal energy and electric propulsion systems – we are also supplying propulsion systems for the first fully-electric ferries in Canada.
"We look forward to working with SME over the coming years to deliver innovative, robust and reliable solutions to customers worldwide."
Recommended for you

Fife's new FastBlade test centre to help speed up tidal energy development