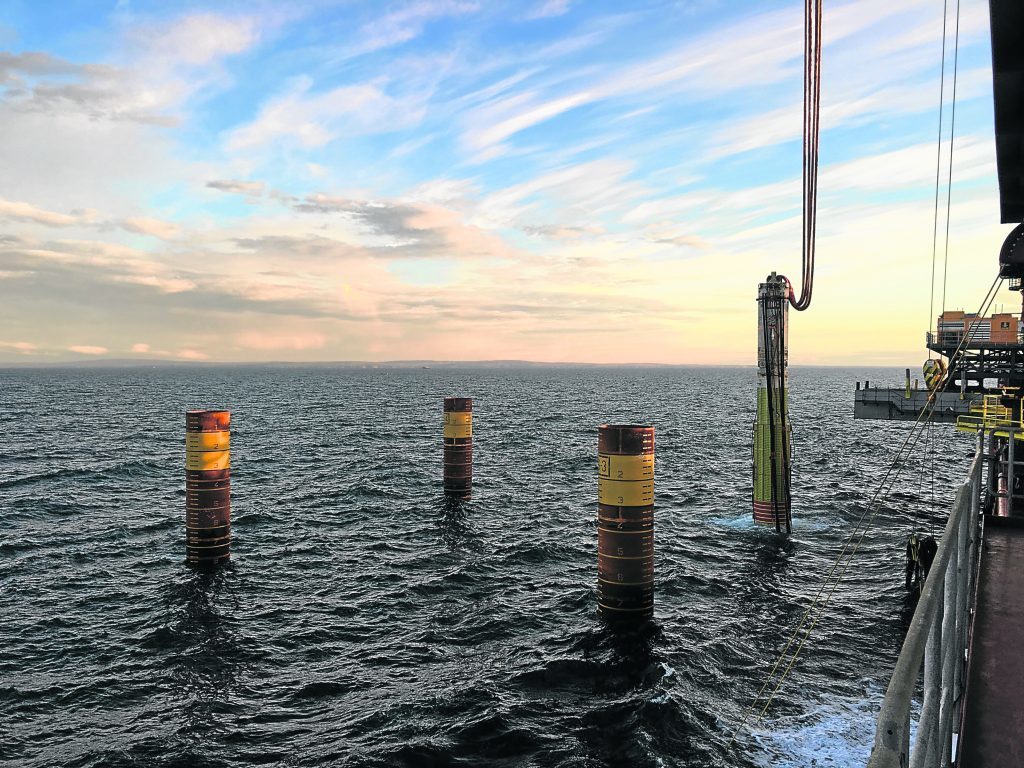 The UK needs to build as many North Sea windfarms "as needed" to meet decarbonisation targets, according to SSE's chief executive.
Alistair Phillips-Davies, who became CEO in 2013, claims that if the UK wants to meet targets set out and agreed by the UK Government it needs to be more "ambitious".
But the energy boss also took a swipe a current UK Government policy on onshore wind, saying that as the technology is "unfortunately unpopular" with the current administration, "offshore wind will need to do even more of the 'heavy lifting'. "
Mr Phillips Davis added that the UK North Sea was a "perfect deployment area" for the technology.
He said: "With the news that Hitachi has pulled out of the Wylfa project, the new nuclear programme looks in real trouble and was due to come in well above the costs of offshore wind anyway. Nuclear has a role to play but even with substantial government support on offer, I doubt its ability to deliver cost effectively in the 2020s.
"With onshore wind unfortunately unpopular with this Government that means offshore wind will need to do even more of the 'heavy lifting' to keep us on track with our climate change commitments."
SSE are close to completing the £2.6 billion Beatrice Offshore Windfarm in the Moray Firth, one of the biggest infrastructure projects in Scotland's history.
Mr Phillips-Davis outlined to UK energy ministers Claire Perry's proposed target of 1-2 gigawatts (GW) a year to meet current decarbonisation targets
Yet, the SSE boss questioned whether  the 30GW by 2030 was ambitious enough.
He added: "It is time to raise our ambition with offshore wind. We should be aiming to build as many offshore wind projects as needed to help deliver decarbonisation targets in power, heat and transport, rather than going down the route of Government's recently imposed cap on low carbon contracts regardless of how competitively projects can bid. We have a technology that brings cheap, low carbon electricity.
"The North Sea is a perfect deployment area for it, with great wind speeds, over such a large area that offshore wind can contribute strongly to energy security. It is supported by the public and the jobs and opportunities from development and operations are in communities that really need them."
Recommended for you

'Offshore wind is the Beatles of energy', says BP renewables boss