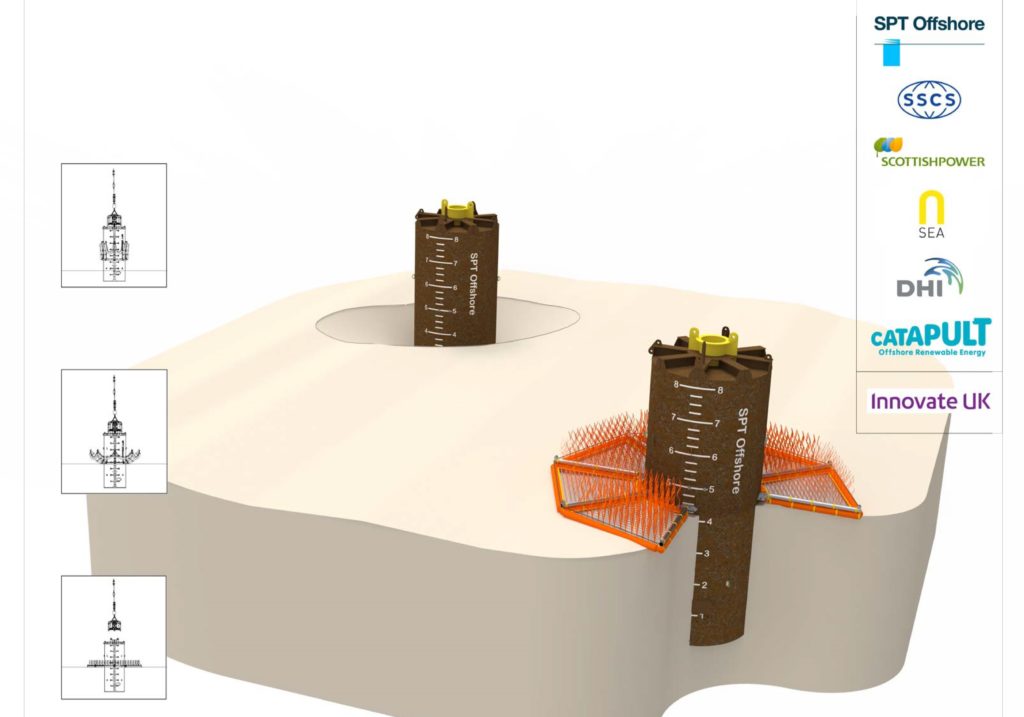 A new tidal erosion technology could save the average big wind project up to £8.6 million over its lifetime.
A £1m project has been announced today to develop a new scour protection system designed to protect wind turbine foundations from tidal wear and tear.
A consortium of firms, including the Offshore Renewable Energy (ORE) Catapult, ScottishPower Renewables, N-Sea, SPT Offshore and Great Yarmouth's Seabed Scour Control Systems (SSCS), will undertake a 20-month project to ascertain the feasibility of the technology.
The field testing will take place at ScottishPower Renewables' East Anglia ONE offshore windfarm before innovation centre ORE Catapult analyses the overall performance over twelve months.
Adam Tucker, subsea division manager at SCSS Ltd, said: "By pre-installing the scour protection system onshore and deploying at the same time as the foundation installation, this innovation will remove the need for environmentally damaging quarrying of rocks and diesel intensive installation vessels whilst providing a lower cost alternative to those currently available for the protection of offshore wind structures."
ORE Catapult's financial analyst Miriam Noonan added: "Installation costs typically account for over 75% of the overall cost associated with scour protection systems.
"By being able to deploy SSCS Frond Mats at the same time as the wind turbine foundation installation, the associated installation costs may be significantly reduced."
Recommended for you

Uncertainty clouds wind sector outlook on end-of-life planning