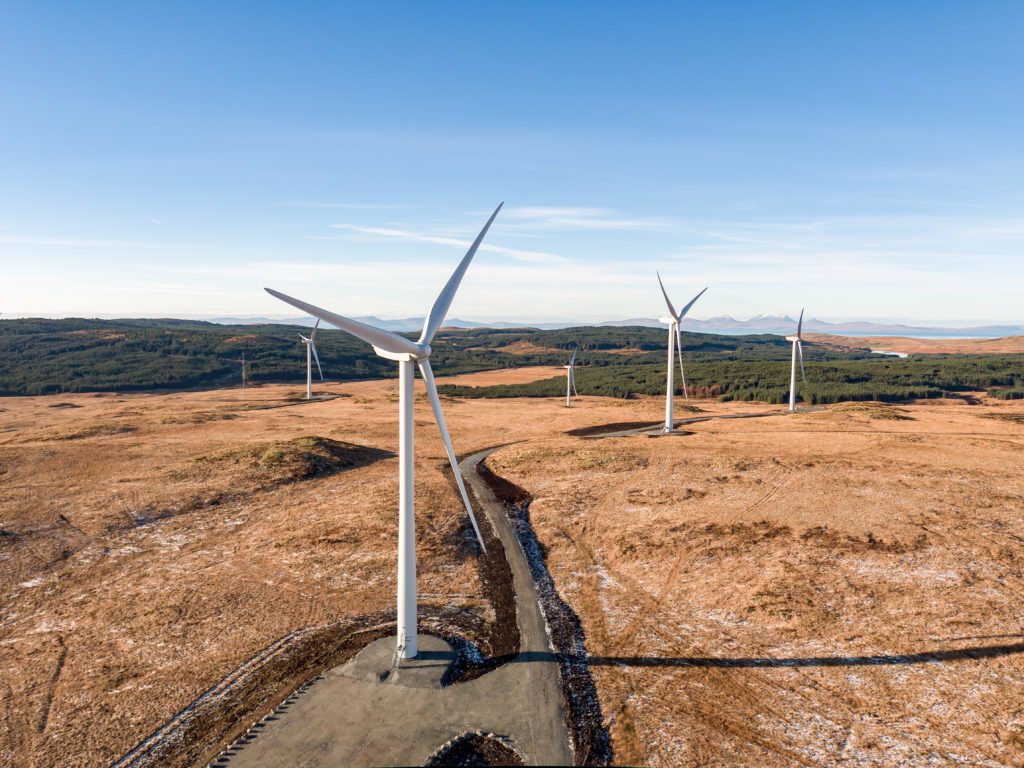 Turnover for the Scottish renewable energy sector almost totalled £6 billion in 2017, according to figures published by the Office of National Statistics (ONS).
But the new ONS data also shows a significant drop off in jobs, despite multi-billion sales.
While total turnover in Scotland has grown exponentially each year – hitting £5.9bn in 2017 – employment has dropped by 2,500.
Job numbers in sector peaked at 23,900 in 2016 but dropped to 21,400 in 2017.
Scotland's total renewable energy business saw a strong showing from offshore wind and biofuels in 2017.
Turnover was greater in Scotland than any other area of the UK.
The ONS attributed this growth to the growth in onshore wind north of the border, with most of the large scale projects taking place in Scotland.
At present, UK Government policy has hampered the construction of major onshore windfams in England.
Renewable energy trade bodies hit out at UK Government policy last year, as new data suggested that onshore windfarm numbers were set to plummet even further.
Compared to data provided between 2012-2017, in which nearly 4,000 onshore units were built, the next four years will only see 1,080 wind turbine foundations constructed in the UK.
The alarming drop off in onshore wind foundations – and therefore new wind farms – is likely to be less severe in Scotland, however, trade body Scottish Renewables described it as a result of the UK Government's decision to "lock onshore wind out of the energy market".
However, the ONS data showed the energy efficiency sub-sector accounted for the lionshare of turnover (£20.7bn) and employment (142,000) in the UK in 2017.
Recommended for you

Scottish Government downgrades estimate of European offshore energy share