WORK has started on the construction of six industrial units for the renewable-energy sector in Orkney.
The main contractor is Mansell Construction Services, with 80% of the work being carried out by local sub-contractors.
The development of the units at Kirkwall's Hatston Pier comes after the European Marine Energy Centre (Emec) identified a need for new facilities to service the needs of tidal/wavepower developers.
Hatston is seen as the ideal location for testing at Emec's Fall of Warness sites off the south end of Eday.
Highlands and Islands Enterprise (HIE) is investing £2.95million, which includes £1.18million from the European Regional Development Fund, to create flexible-use units on a previously vacant industrial site owned by Orkney Islands Council.
The first units will be completed early next year and, once ready, the development is expected to support about 35 jobs. Emec plans to lease one of the six units, which are already attracting interest from renewable-energy firms.
Ken Grant, HIE's area manager for Orkney, said: "It is already well known that Orkney is a world-class location for cutting-edge wave and tidal energy technology research and development. To reap the benefits for our economy we must ensure the infrastructure is in place. Until now there has been a gap in the provision of suitable premises for tidal-energy developers in the Kirkwall area."
Recommended for you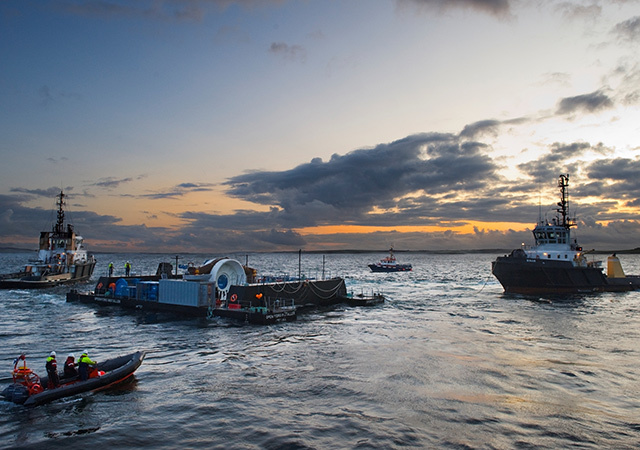 EMEC progresses plans for green hydrogen tidal scheme off Orkney