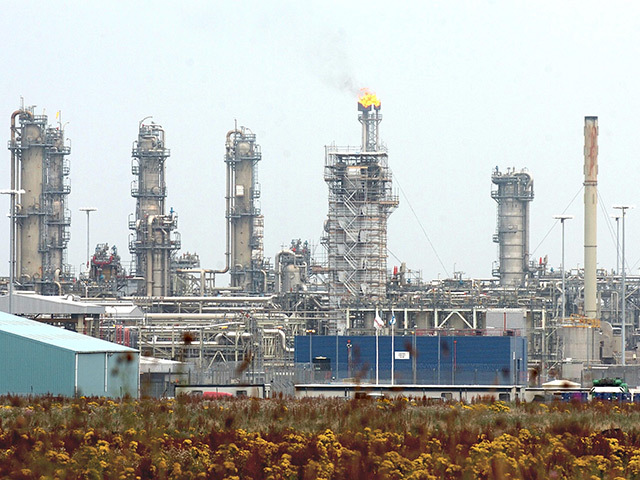 Scotland is to plough a six-figure investment into the UK's biggest ever carbon capture and storage (CCS) research study.
The Scottish Government, the Scottish Funding Council (SFC) and Scottish Enterprise confirmed last night they will each commit £50,000 in an effort to reduce carbon emissions and halt climate change.
The £150,000 fund will go towards supporting a research partnership involving several Scottish universities, including Aberdeen and Robert Gordon University (RGU).
The cash injection aims to support the Scottish Carbon Capture and Storage (SCCS) knowledge exchange partnership, which brings together academia, industry and government.
Formed in 2005, SCCS assisted in bringing Scottish experts to the EU-funded Acorn Project.
Led by energy consultants Pale Blue Dot Energy, the Acorn project is working to develop the UK's first operational carbon capture and storage (CCS) project at the St Fergus Gas Terminal in Aberdeenshire.
The Acorn project will now move towards full design studies.
The project received funding from the Scottish Government, UK Government, and the European Union.
Scottish energy minister Paul Wheelhouse said "The Scottish Government has been consistent in our strong commitment to the development and implementation of CCS technologies, as indicated by our providing funding to Pale Blue Dot Energy's Acorn CCS Project at St Fergus, and to SCCS.
"Our waters in the North Sea also provides access to vast carbon storage resources in depleted oil and gas reservoirs and we believe that coupled with our existing oil and gas capabilities, ready supply chain, and strategically important industrial clusters, Scotland is potentially the best-placed country in Europe to realise CCS on a commercial scale."
The Acorn project will see existing terminal infrastructure re-purposed to capture around 200,000 tonnes of CO2 per year initially, which will then be transported for storage in depleted North Sea gas fields, using re-conditioned existing pipelines.
Stuart Fancey, SFC director of research and innovation, said: "Scotland is home to the knowledge that the world needs to make carbon capture and storage an everyday reality, reducing carbon emissions and mitigating climate change.
"SCCS brings expertise from our universities and their partners to bear on the challenges of this new technology, a technology that can work with existing oil and gas infrastructure and offer new economic opportunities for Scotland."
Recommended for you

Scottish CCS 'left in the lurch' as UK Government continues delay on development