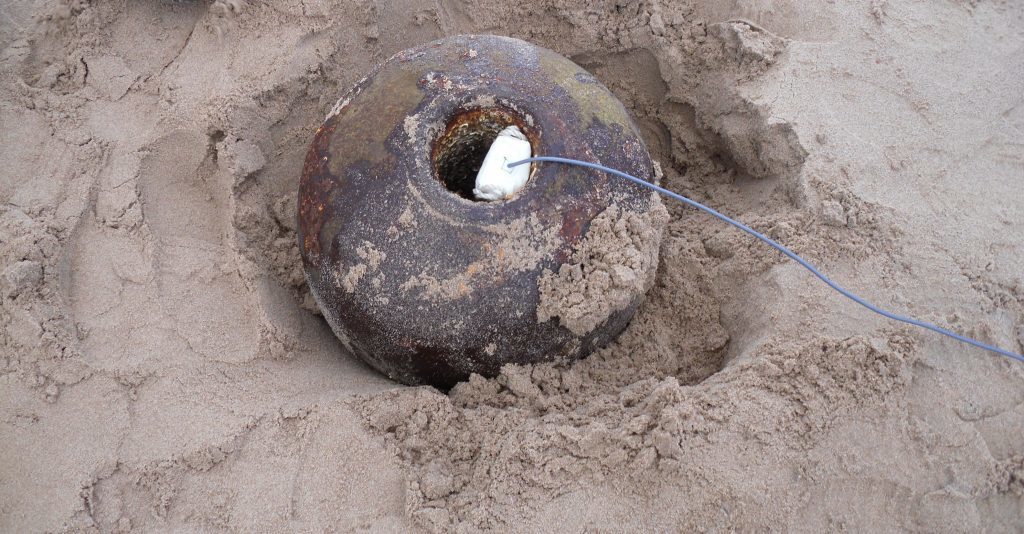 A giant Moray Firth windfarm developer has confirmed it found nearly 20 unexploded bombs (UXO) following a survey at the site.
EDP Renewables said last night that it will undertake procedures to detonate or remove the 18 devices at the 950 megawatt (MW) Moray East Offshore Windfarm project.
Fifteen bombs were located on the North Sea windfarm site itself, with one cluster holding five explosives.
The remaining explosives were found in the corridor leading to shore.
The wind developer revealed in its December UXO Environmental report that a "worst case scenario" would see the necessary detonation of 10 devices.
But EDP confirmed in its safety clearance notice to seafarers this week that a larger number of German mines and Allied bombs had been discovered.
Inspections were carried out last week by the Kamara vessel now moored in Aberdeen.
A spokesman for EDP Renewables said: "Identifying evidence of past marine activities including unexploded ordinance is an important part of Moray East's work to establish a safe site and established procedure in offshore construction."
Bokalis subsidiary firm Boskalis Hirdes will carry out the work.
Dutch vessel contractor Boskalis was also announced as the Moray East contractor for laying inter-array cabling in a £98 million deal.
Granted consent in 2014, the windfarm will be built in agreement by developers EDP Renewables, Diamond Generating Europe and Engie.
The Moray Firth wind developers also revealed last month that the wind farm will be able to "meet the needs of 40% of Scotland's households".
Moray East Offshore Windfarm added that it will also generate power at almost two-thirds less than the cost of current UK wind farms.
The development, due to begin construction in 2021, is expected to power more than 950,00 homes.
EDP Renewables confirmed it would carry out either detonation or removal of bombs at the site.
It added that only as a "last resort" would recovery be undertaken on the deck of the vessel for devices such as hand grenades or larger items.
In June, a suspected depth charge near a North Sea platform turned out to be a degraded float or buoy.
The object was discovered near CNR International's Ninian Central platform, situated east of Shetland, in August 2017.
Recommended for you

Boskalis to transport giant parts for Scottish wind farm from Far East