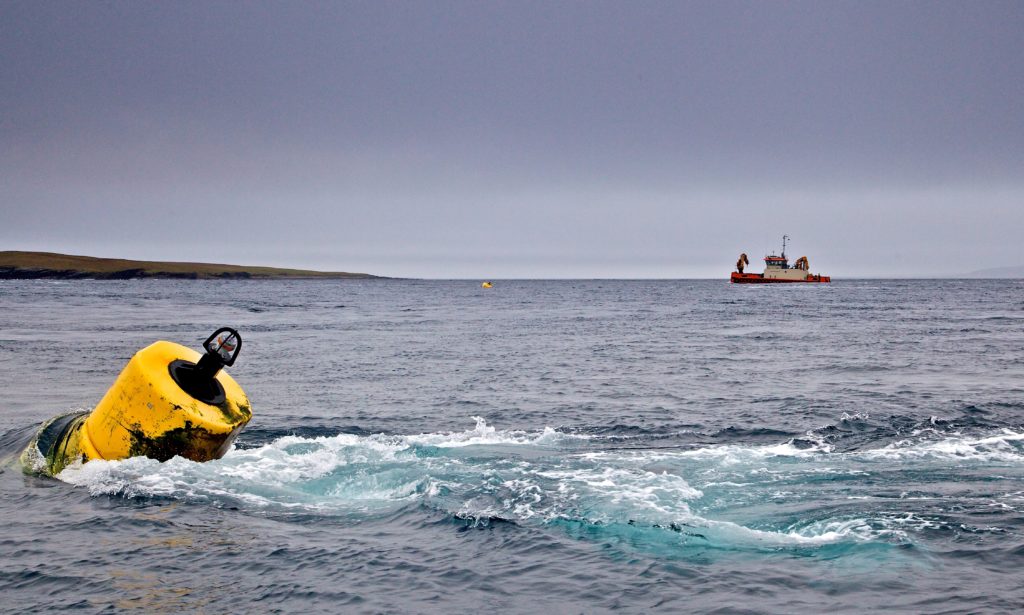 The European Marine Energy Centre (Emec) has confirmed that it connected a Spanish-made tidal turbine platform at its site in Orkney.
Magallanes Renovables launched its Atir 2 megawatt (MW) device in Vigo, Spain in 2017.
After testing, the Atir was towed from Spain to Orkney in September 2018.
Orkney-based marine service provider Leask Marine successfully connected the the device over the weekend.
Emec's managing director, Neil Kermode, said:"We are thrilled to welcome Magallanes back to Orkney following their 1:10 scale tests at Emec in 2014. By deploying the Atir here, Magallanes have joined the family of technologies benefiting from the UK's centre of excellence for marine renewable innovation.
"Having companies like Magallanes invest here and choose to demonstrate technologies in the UK, has led to the development of the world's most experienced and innovative supply chain for marine energy."
Alejandro Marques de Magallanes, chef executive of Magallanes Renovables, added:"The journey to Orkney was no mean feat, but the team managed to skilfully navigate their way in harsh weather conditions, through some of Europe's most challenging seas.
"We are very pleased to have the ATIR installed at Emec. This marks a major milestone for the project and is a great achievement for our dedicated team after years of building up to this point.
"The next step in the project will be to start the testing programme at the Fall of Warness. We look forward to demonstrating the outputs of this pioneering prototype and generating electricity into the national grid in the near future".
Recommended for you

Nova wins €20m funding for world's largest tidal site in Orkney