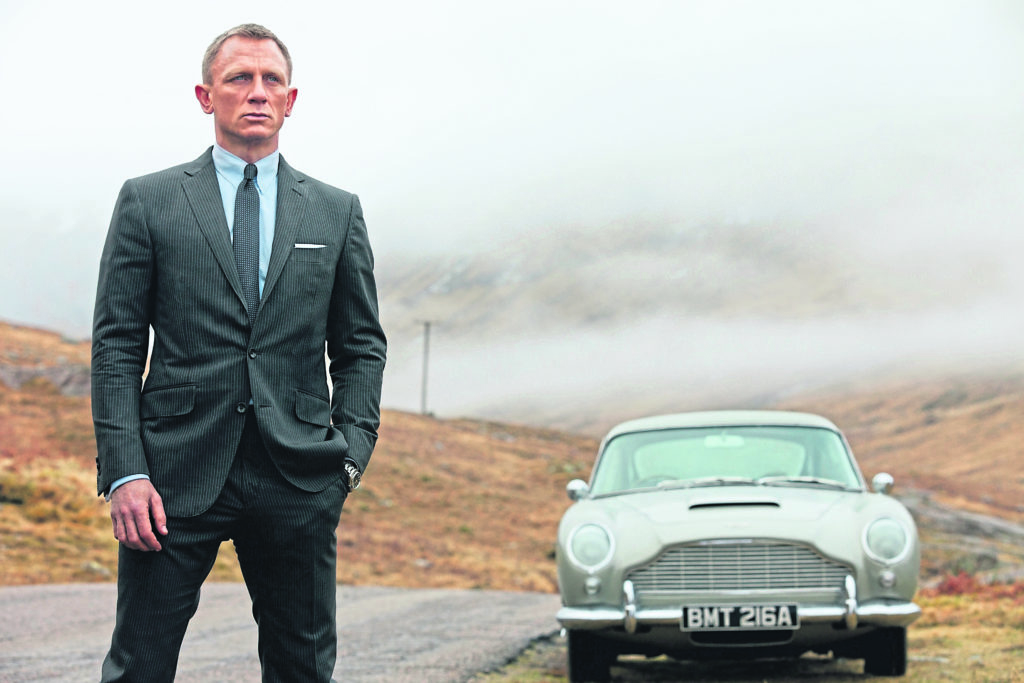 Lochaber councillors clashed yesterday as members of Highland Council's south planning committee met to decide the fate of seven micro-hydro schemes in Glen Etive, the dramatic landscape featured in the James Bond film, Skyfall.
The schemes, by developer Dickins Hydro Resources Ltd, were approved despite local councillor Andrew Baxter's attempts to secure refusal of three of the hydros in areas defined as
wild land by Scottish Natural Heritage.
Fellow Lochaber councillor Ben Thompson backed all seven schemes, acting as seconder in motions to grant the applications.
Mr Thompson said, in addition to the importance of even small renewable energy projects within Scotland's energy strategy, the positive economic impact of micro-hydro on West Highland estates could not be overstated.
He said: "It makes them profitable for the first time since 1745, enabling them to invest, carry out maintenance, deer culls and so on.
"I am concerned about visual impact, but our ability to ameliorate has improved in recent years. On balance, I'm prepared to accept the schemes."
Mr Baxter argued that the cumulative effect of the hydros on the landscape outweighed the benefits described of 6.5MW of power generated, and the promise of jobs in the glen.
He said, in his experience, any jobs resulting from the development would be minimal, there had been no assessment of the impact on tourism and that traffic disruption was already significant in summer without construction traffic adding to it.
He also requested that council officers monitor closely work  as it progressed.
He said: "I've struggled with all of these applications since the moment they were submitted.
"This glen is particularly special to me – I've spent a lot of time there walking with friends and family.
"I recognise that the glen is far from pristine, but you don't have to go far to get a full appreciation of the wild land characteristics that make that area so special."
After the schemes were given the go-ahead, Mr Baxter said: "I vehemently disagree about the economic benefits.
"I'll be keeping a careful eye on this. It shows the wild land designations we have, proposed by SNH and supposedly supported by the government, are not worth the paper they're written on."
Developer William Dickins said the schemes would pay up to £35,000 a year into a community benefit fund.
He said: "This is a great result for the Glen Etive community, for Scotland's energy policy and for us.
"We look forward to developing the project and ensuring the site is maintained, developed and restored."