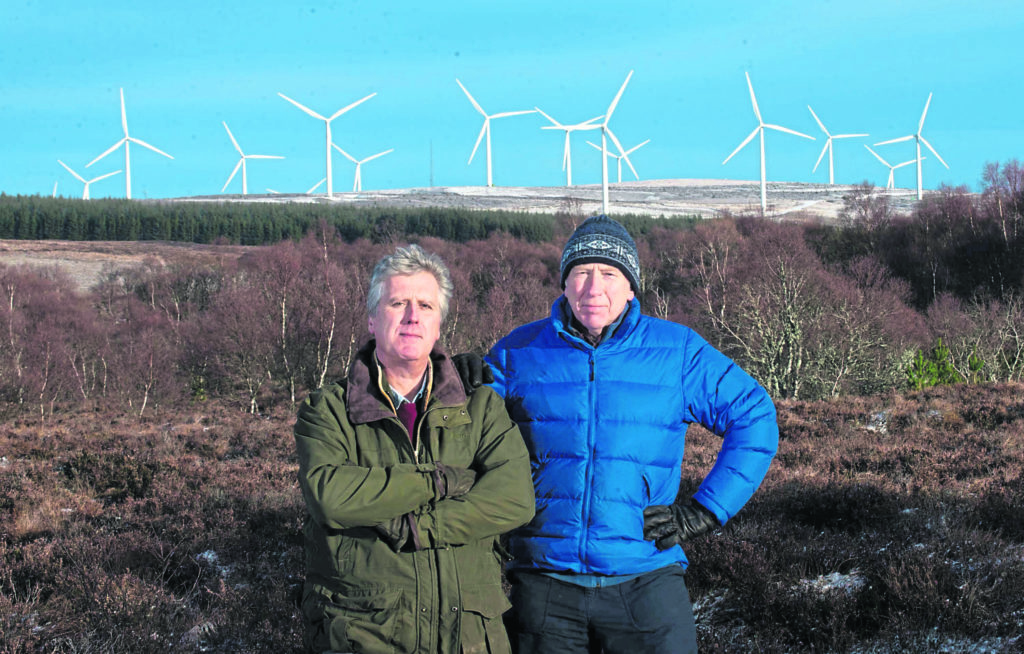 Campaigners fear the Moray landscape will be ravaged if plans for a new 29-turbine wind farm go ahead.
Energy giant Fred Olsen Renewables is behind the green energy proposal in Scotland's whisky tourism heartland.
It's Rothes III plan – with boasting towers of between 488 and 738 feet from ground to blade tip – would stand alongside the existing Rothes I and II sites and bring the development ever closer to Rothes itself.
The plans have angered local wind farm campaigners, who say the Moray landscape is already saturated by turbines.
Statistics show Moray is 0.9% of the UK land area but may soon host 10.9% of all UK turbines.
Opponents say Rothes III will only "add to the deterioration" of the landscape, claiming the upper Lossie valley is caught in a "feeding-frenzy".
They want the Scottish Government to block it.
George Heraghty, is a member of Save Wild Moray, which was set up by locals to stop projects spoiling the scenery and harming its wildlife.
He said: "The turbines are creeping ever more closer towards Rothes itself and these will be to the east of the ones already extremely visible from the Elgin area.
"It is being presented as an extension of the existing Rothes I and II developments (of 40 turbines) but this will scar Speyside beyond belief.
"It will be visible from many corners of Moray and will dominate views from Ben Rinnes, the most important landmark hill in all of Moray."
The proposals are one of several plans submitted to the Scottish Government for turbines in the area.
The objection period closed earlier this month for Clashgour wind farm, which could see 47 turbines of up to 575ft built about seven miles south of Forres.
Final plans have also been submitted for the Pauls Hill II wind farm near Knockando, which would have seven 500ft turbines.
Fellow Save Wild Moray member, Mark Holdsworth, added: "We are appalled by this.
"It seems to be a feeding frenzy in the upper Lossie valley with four live developments 100 yards from each other.
"If they all go ahead, it is the absolute end for a beautiful area."
The Scottish Government has said renewable energy projects create jobs, boost the economy and help meet climate change targets.
A spokesman said: "All wind farm planning applications must meet strict planning criteria.
"We are committed to delivering a planning system that works for everyone, ensuring local communities have a say."
Another spokesman added: "The Scottish Government's Energy Consent Unit currently has three wind farm applications under consideration in the Moray Council planning authority area, Rothes III Extension, Clash Gour and Paul's Hill II.
"Decisions will be taken in due course once the required consultation periods, and any resultant public local inquiries, have concluded."