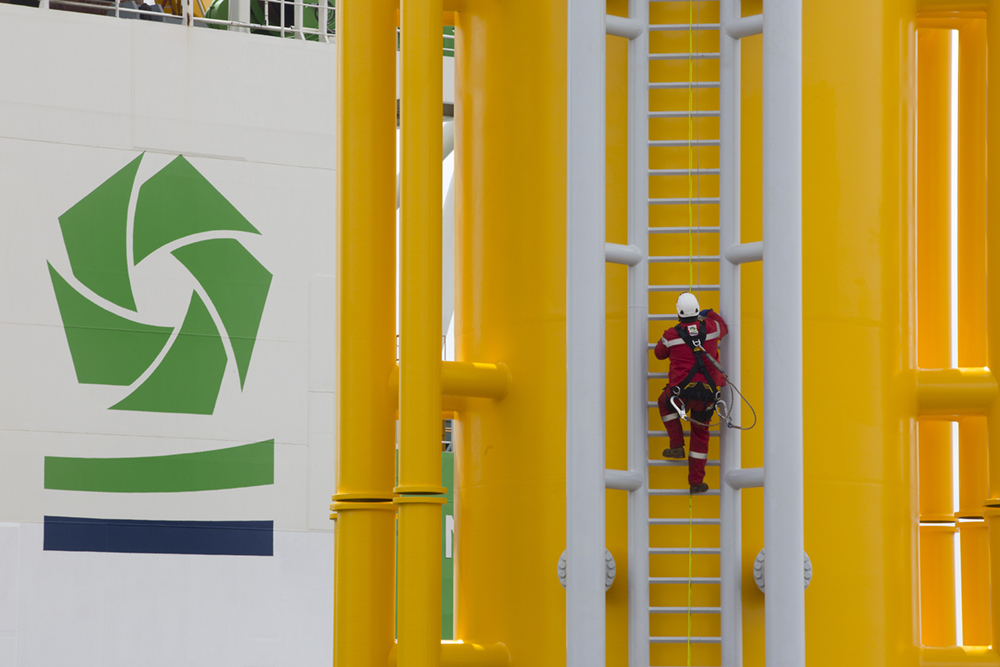 The Belgian firm responsible for tender decisions on a giant Moray Firth wind project has consolidated its business.
Deme Group, who were brought in by Moray East Offshore Windfarm to whittle down tender candidates, will consolidate its subsidiary offshore energy businesses to create Deme Offshore.
Firms including GeoSea, Tideway, A2Sea and EverSea will all be integrated in an effort to improve services to Deme's oil, gas and renewable energy customers.
Deme Offshore's oil and gas services include offshore civil works, rock placement, heavy lift, subsea construction, umbilical laying and the installation and decommissioning of offshore platforms.
The firm also offers a number of engineering services to the offshore renewable energy sector.
Deme Offshore reported £2 billion in turnover in 2017.
Hugo Bouvy has been appointed managing director of Deme Offshore.
Luc Vandenbulcke, chief executive of Deme Group, said: "We see the transformation of the energy market as a great opportunity.
"By joining forces and expertise, combined with our state-of-the-art fleet, we are confident that Deme Offshore will be in a unique position to help our customers achieve their aspirations in the offshore oil, gas and renewable energy sector."
In August, Deme subsidiary GeoSea was locked in a dispute that pulled in former UK Prime Minister Gordon Brown.
Mr Brown weighed in on the on-going BiFab contracts row, writing a personal letter to the director of the Belgian company.
Penning a letter to the chief executive of Deme Group, Alain Bernard, Mr Brown said he was apprehensive that the multi-million pound fabrication contract for the Moray Firth development could go to a foreign firm.
Mr Bernard responded claiming his firm was only responsible for whittling down candidates, but that "the final choice lies with the project owner who will, we are sure, carefully consider local procurement options".
Recommended for you

DEME to carry out 'industry first' monopile installation at Moray West