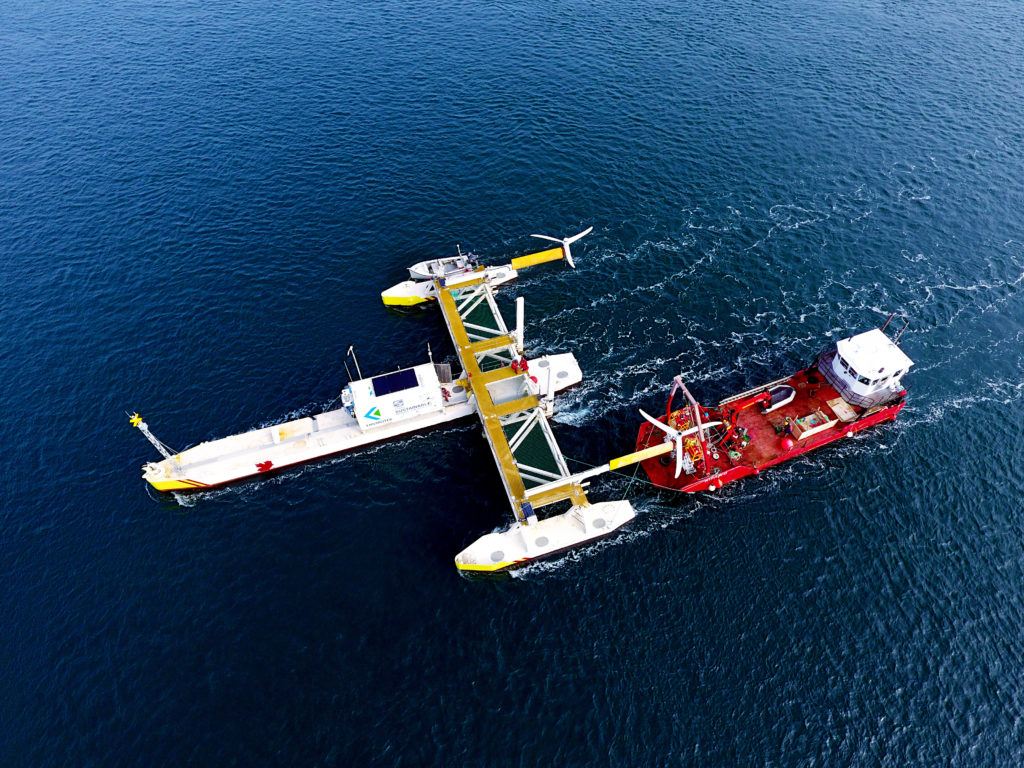 A Scottish designed and developed tidal energy platform has produced first energy after its commissioning and testing phase in Canada.
Sustainable Marine Energy's (SME) PLAT-I tidal energy system was originally developed and tested in Scotland with support provided by Scottish Enterprise.
It was relocated to Nova Scotia and installed at Grand Passage in September 2018.
Jason Hayman, the managing director of Sustainable Marine Energy commented: "We are very proud to have achieved this important milestone, as part of our staged testing and demonstration program in Nova Scotia.
"We have been working diligently with a wide range of stakeholders, including research organisations, academia and regulators to develop effective methods of monitoring the environmental interactions of this new form of electricity generation, and will continue to do so as we advance our technology.
"Our objective is to provide coastal and island communities with a robust, reliable and environmentally benign renewable energy solution.''
Last month, SME announced it would merge with German tidal turbine developer Schottel Hydro, calling themselves SME.
Schottel will transfer all its tidal energy assets, including UK subsidiary TidalStream and Canadian subsidiary Black Rock Tidal Power Inc (BRTP), to SME in return for equity and becoming SME's largest shareholder.
Recommended for you

ScotWind – Who's in the running with the results due imminently?