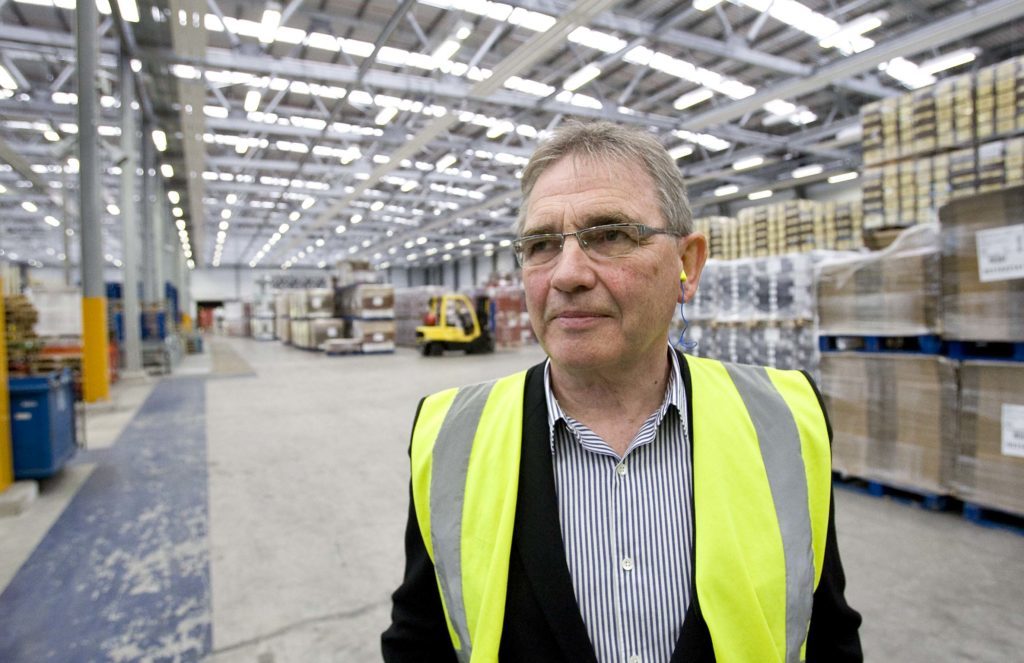 Former UK energy minister Brian Wilson has criticised the decision to hand the multi-million Moray East Offshore Windfarm deal to Lamprell, describing it as representing "a major failure of policy".
He claimed it was a blunder by Scottish Government officials in failing to "make any linkage between the consenting process and undertakings about local manufacturing content".
The deal, which will see the firm construct 45 of the project's 100 wind turbine jackets and three additional offshore substation jackets, was unexpectedly announced by Moray East appointed Belgian procurement contractor GeoSea last year.
Steel construction company Smulders is understood to be leading the race for the other half of the Moray East fabrication contract.
Mr Wilson, also UK business ambassador, agreed the deal was bad news for the Scottish supply chain and local jobs.
The former minister was a strong advocate for BiFab winning the Moray Firth deal, intervening to try and win a contract for the company last year.
Mr Wilson said: "Nothing seems to have been learned from Scotland's onshore wind experience and the failure to create a domestic supply chain which should have created thousands of jobs.
"Now the same thing is happening with offshore wind.
"UK consumers are forking out vast sums in subsidy to fund jobs in Belgium and the Middle East – that should have been foreseen and forestalled.
"There should be an urgent debate at Holyrood in which this whole issue is laid bare and assurances sought for the future.
"This is of massive importance to the Scottish economy and it needs to be addressed politically as a matter of great urgency."
A Scottish Government spokeswoman said:"We have confidence that everything possible is being done to secure new contracts and to restore employment both in the Western Isles and Fife."
Calls for BiFab to be considered as part of the Moray East Offshore Windfarm project has come from many circles.
In 2017 BiFab, which employed 1,400 workers across three sites, was saved from administration by a Scottish Government loan of £15million which ensured it could meet commercial commitments and contract deadlines.
In January, Energy Voice revealed the company had secured work for nearly 100 workers at the firm's Isle of Lewis site in a multi-million agreement.
But many feel the decision to choose foreign firms over Scottish firm BiFab for the 100 jackets contract in the Moray Firth as sounding possible death knell for the Scottish renewable energy supply chain.
Union officials also claim a dearth of contracts on the books for BiFab could signal the end of the firm.
In August, former British Prime Minister Gordon Brown weighed in on the row, writing a personal letter to the director of GeoSea parent firm Deme Group.
The firm's yard at Arnish faced 160 job losses last year as the firm experienced financial woes last year.
The Scottish Government's spokeswoman added last night: "We remain in regular contact with BiFab, however we do not participate in operational management decisions."