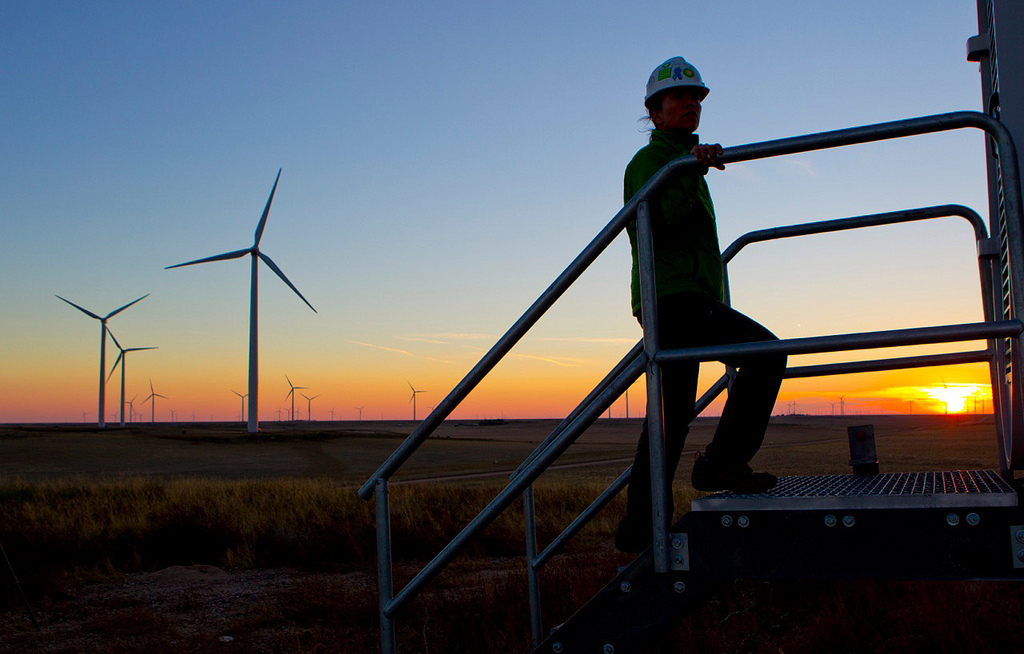 Oil giant BP has announced that its current upstream boss will take the reigns of the firm's wind energy business.
Al Vickers, BP's vice president of technical functions in the operations of BP's upstream oil and gas business, will take over as head of the firm's wind energy business, according to Reuters.
Mr Vickers will operate BP's wind portfolio globally from the firm's office in Houston, Texas.
The current head, Laura Folse, will retire at the end of the month after three years in the role.
Ms Folse has been at BP since 1982.
Dev Sanyal, BP's head of alternative energy, said in comments provided by a company spokesman: "Laura has been instrumental in significantly increasing the performance of the business, driving a culture of safety and compliance, and leading the industry in operational and industrial metrics."
BP is currently focussing its efforts on the US onshore wind market, where it operates 13 sites with a generating capacity of 1.4 gigawatts.
The firms revealed last year it has "no plans" to invest in renewables in Scotland.
Nick Wayth, boss of BP's alternative energy division, was answering the public's questions on social media platform Linkedin.
When asked about the possibility of North Sea renewables investment he said "while BP is one of the largest investors" the company has no plans "for a major alternative energy investment in Scotland".
But Mr Wayth refused to rule out the possibility of future investment, saying the firm will "continue to look at investment opportunities around the world, including the UK".