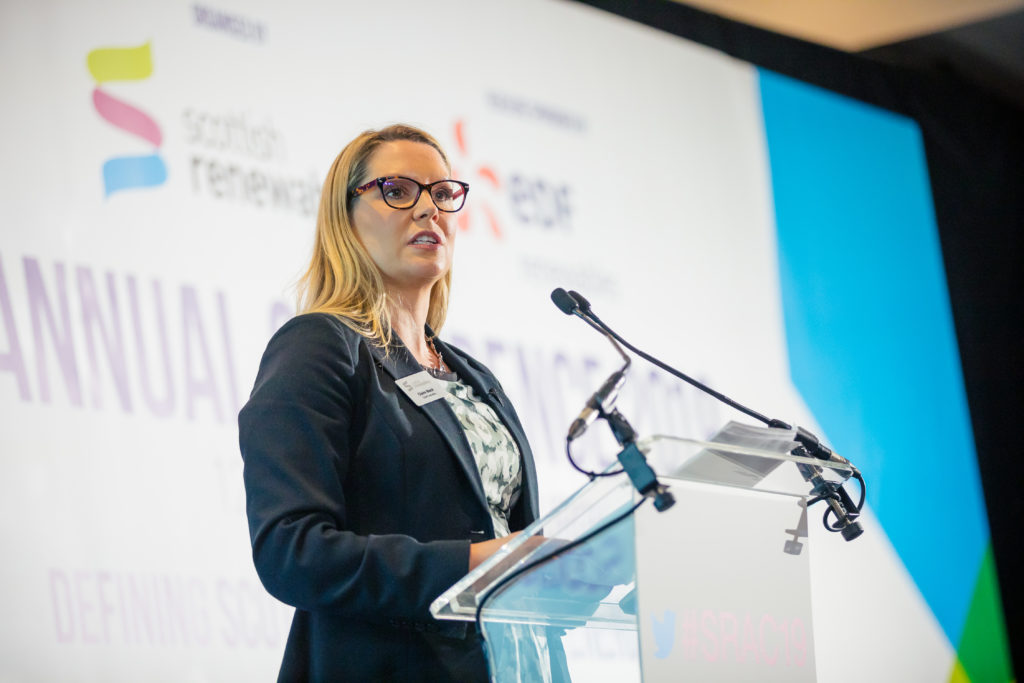 A Scottish renewables trade body boss has admitted that the vote to leave the European Union came at an inopportune moment for the sector.
Chief executive of Scottish Renewables, Claire Mack, said last night that the sector is aware the "clock is ticking" on Brexit just as many north-east projects are due to reach their potential.
Ms Mack said the sector is conscious of the need to "accelerate" its efforts as Brexit approaches.
She said: "We're very aware that there are risks around Brexit.
"I think what we've got to remember is that this is very target driven and we've got those targets still to meet.
"We're aware that the clock is ticking and the need to accelerate is there with so many projects on the horizon.
"I've always thought about renewable energy as one of the Brexit bridges, in that it's something that will bring us together rather than set us apart."
The Beatrice Offshore Windfarm is one of the biggest projects in Scottish infrastructure history, while Orkney-based Orbital Marine Power's tidal turbine smashed all industry records last year.
Other developments are also on the books with the Moray East Offshore Windfarm, the Kincardine floating wind project and Simec Atlantis Energy's MeyGen tidal array at various stages of planning, construction or expansion.
Ms Mack claims Scotland is in a prized position when it comes to renewable energy growth thanks to the country's natural resources.
But she added that political obstacles still continue to dog the sector.
Ms Mack said: "Our biggest asset is clearly our natural resource, we've got that in spades and we also know how to use it now.
"In terms of the biggest challenge that is sitting in front of us right now, I think it probably is consistent energy policy – it's that political piece in there.
"There's a strong wind behind us now, especially with younger voters and acceptance for renewables has never been as high."