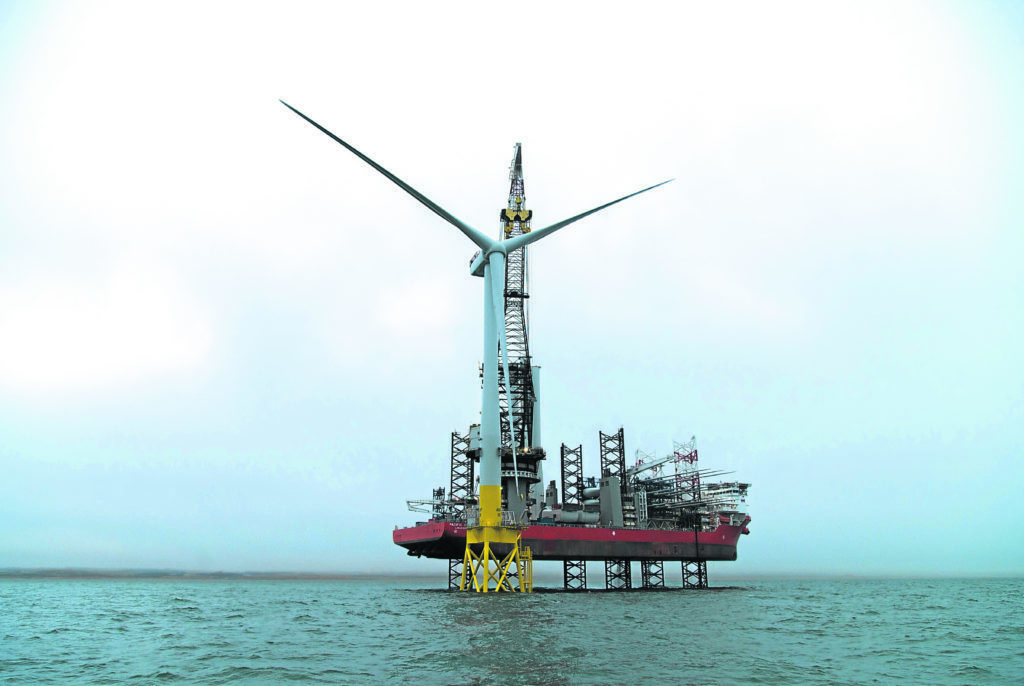 The organisation behind the UK Government's offshore wind sector deal said Scottish coastal regions will "benefit greatly" from increased employment.
The Offshore Wind Industry Council (OWIC) estimated a UK-wide offshore wind jobs increase of nearly 30,000.
The deal could bring more than 10,000 jobs to Scotland.
UK energy minister Claire Perry announced an ambitious £250 million investment into the sector, with potential to churn out big returns in the Grampian and Highlands region.
The proposed deal will also look to "more than double" the amount of women working in the sector.
While OWIC would not be drawn down on exact numbers, it did confirm that many jobs would be focussed in and around coastal regions.
A spokesman for OWIC said:  "Many of these jobs will be in coastal areas, and with an ever-growing cluster of companies locating alongside each other in Aberdeen, and the Offshore Renewable Energy Catapult based in Glasgow, we anticipate Scotland will play a significant role in delivering them, and will benefit greatly from the industry's strategy to 2030.
"Scotland is a hub of innovation: the world's first floating offshore wind farm, Hywind, is located off the coast of Peterhead and the Aberdeen Bay wind farm is first in the UK to use innovative 'suction bucket' foundations.
"Scotland is also home to the UK's first offshore wind turbine tower manufacturing facility, CS Wind in Campbeltown, meaning that projects in the UK can incorporate towers manufactured here. Increasing the percentage of a project's contract value placed in the UK remains an area of focus for the industry."
The north-east and Highlands already have a number of offshore wind developments with the Aberdeen Bay project and the giant 84-turbine Beatrice Offshore Windfarm due to be completed this year.
The 950 megawatt (MW) Moray East Offshore Windfarm and the Kincardine Floating project are also scheduled for construction in 2020.
Recommended for you

PD&MS wins three-year deal to support Vattenfall offshore wind farms