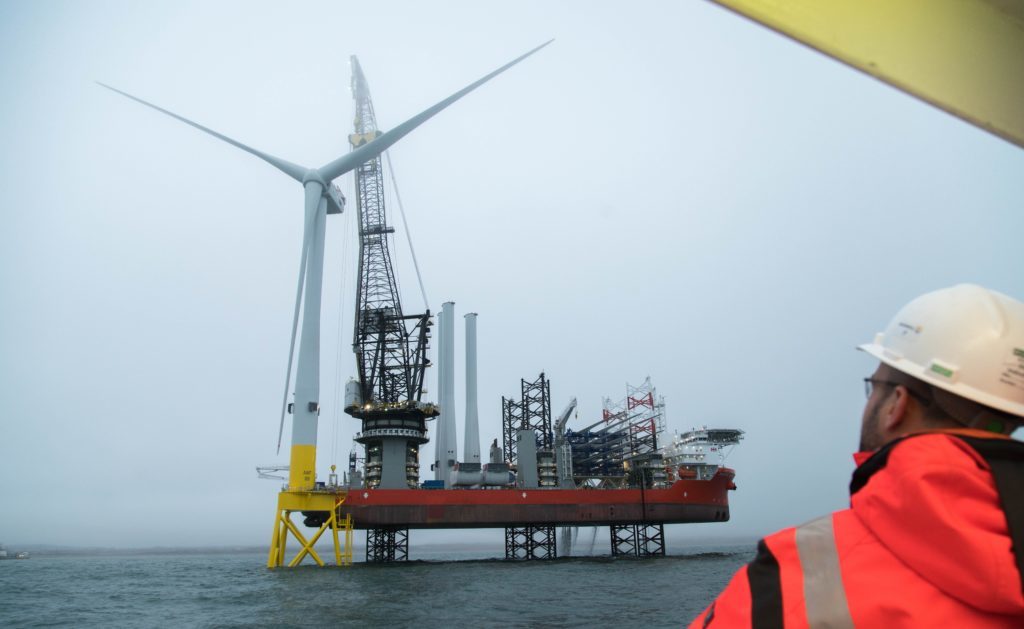 A turbine at Aberdeen Bay wind farm has been out of action since early February due to a possible "lightning strike".
Swedish wind developer Vattenfall confirmed last night that one of its eleven turbines was damaged, adding that the structure has been offline for more than six weeks.
The manufacturer MHI Vestas said it was unable to "confirm the cause at this stage".
But a source close to the project claimed the damage to the turbine was the result of "a lightning strike".
The £330 million Aberdeen Bay wind project, also called the European Offshore Wind Deployment Centre (EOWDC), is home to some of the world's most powerful turbines.
Storm winds which battered Scotland in mid-January averaged up to 67mph in the north-east, causing the 262 foot rotor blades to hit a top speed of 192mph.
Kevin Jones, head of the EOWDC, said: "The damage was discovered by technicians on a routine inspection on 1 February.
"As a precautionary measure we closed the turbine down.
"The cause of the damage will be investigated by manufacturer MHI Vestas Offshore Wind.
"The offshore works, which involve the replacement of the blade, are weather dependent, but are currently scheduled to take place over one week starting 22 March 2019.
"The rest of the wind farm is operating normally."
Part funded with an EU grant of €40 million, the EOWDC project tests and demonstrates the latest offshore wind technology.
Vattenfall opened the facility in September last year, installing two 8.8 megawatt (MW) turbines and nine 8.4MW versions of the MHI Vestas V164 model.
The wind firm claims one turn of the turbine blades can power an entire house for a day.
Scottish wind farm campaigner, Graham Lang, described the situation as "a bad start" for the deployment of the Aberdeen Bay project.
He added: ""Wind turbines being struck by lightning is common.
"Turbines are magnets for lightning which is why they are fitted with conductors to transfer the energy to the ground but they can cause significant damage. Blades can explode; generators and control system electronics can incinerate.
"The repair of lightning damage can be dangerous and expensive.
"Repairs are usually done while the blade is still attached to the turbine and that seems to be the plan with the turbine off Aberdeen."
Recommended for you

PD&MS wins three-year deal to support Vattenfall offshore wind farms