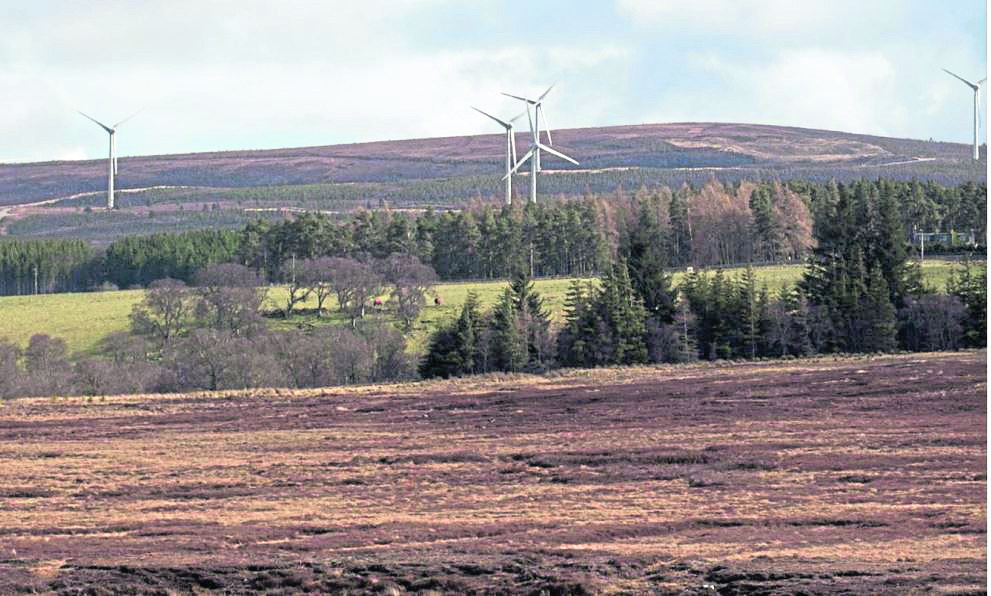 Councillors have objected to plans for a large wind farm in Moray.
Force 9 Energy wants to build the Clash Gour wind farm, consisting of 48 turbines, about seven miles south of Forres.
Their plans have been lodged with the Scottish Government but yesterday, councillors got to have their say and rejected the scheme – meaning a local public inquiry must now be held.
The turbines would almost completely encircle the existing Berry Burn site, although the turbines would be about 75% larger – between 425ft and 575ft.
In a report, Moray Council's planning team said the project would cause "unacceptable" damage to the landscape by creating a wave of interconnected wind farms between Hill of Glaschyle, Berry Burn and Paul's Hill which would be almost impossible to tell apart.
And at committee yesterday, councillors seized on those concerns and claimed they would be overlooked by the Scottish Government.
Councillor George Alexander said: "Advice has been given out consistently to the applicant that the turbines were against our policies and officers identified five different policies that were breached.
"Why is it that the applicant has chosen to ignore these policies?
"Is it because they believe that even if we reject it, the Scottish Government will approve it?"
Principal planning officer Neal McPherson suggested the policy was open to interpretation.
He said: "They take a different view and interpretation of our policy along with the national policy guidance and take a balanced view that the application would be accepted."
Councillors were given the chance to object to the proposals fully or recommend a secondary option, for smaller turbines to be installed instead.
Elgin City North councillor Paula Coy put forward the second option as she does not believe the overall development would create a "wind farm landscape" and that they would not have an "accumulated impact" on the area.
However, that motion was defeated seven votes to three, meaning the council has officially objected.
Andrew Smith, head of planning and development at Force 9, said: "We will continue to work with community groups across Moray to seek to realise the community shared ownership opportunity which unfortunately will now face a lengthy delay in coming forward, given the council's objection to the wind farm and the public inquiry process that will now occur.''
Recommended for you

Window closing for Seagreen wind farm power contract