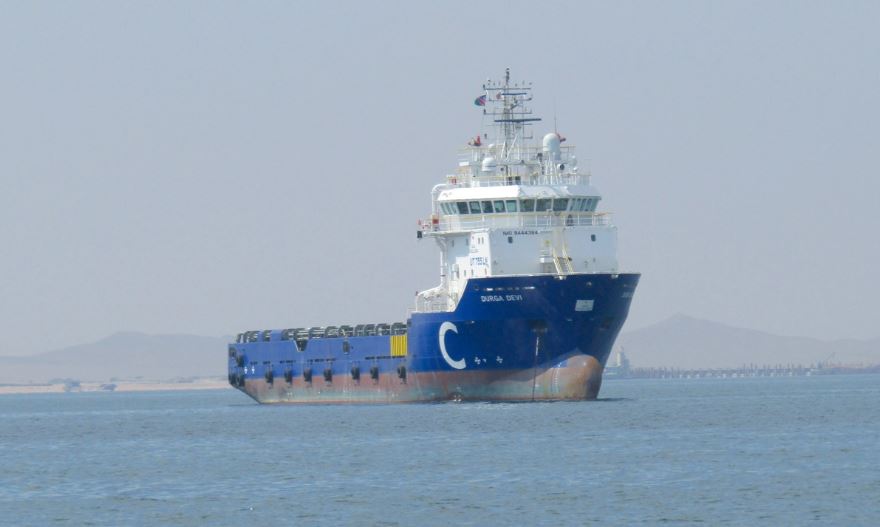 The Beatrice Offshore Wind Farm project has been reprimanded by officials after it allowed a ship to "steam" through North Sea fishing grounds.
Marine Scotland served the project with a non-compliance notice relating to an incident which occurred in July 2018.
The issue relates to an area of fishing ground which it had been agreed the wind farm project would not disturb.
The Beatrice Offshore Wind Farm said the situation was caused by "pressure to achieve a"rapid mobilisation" of the vessel from Aberdeen.
According to the notice, the skipper of a nearby fishing vessel attempted to contact the Durga Devi vessel as it "steamed through" the area but was unable to make contract with the vessel "even though multiple channels were tried".
The Durga Devi was also not listed by Beatrice Offshore Wind Farm as an operating ship working on the project.
The companining skipper also claims he lost nets, ropes and buoys as a result.
He added that this was "not an isolated case" and that "more and more people have come forward" to report similar incidents.
A spokesman for Beatrice Offshore Wind Farm (BOWL) said: "Unfortunately due to the pressure to achieve rapid mobilisation, some information was overlooked and as a result, the passage plan of the vessel did not take into account the entry gates into the Beatrice site and the recommended transit route.
"The BOWL Marine Coordination Centre (MCC) have fully investigated this incident and found that all the correct information was issued however the MCN001 Fishing Gear De-Confliction Notice was not issued due to an oversight resulting from the urgency of the situation."
Recommended for you

ScotWind – Who's in the running with the results due imminently?