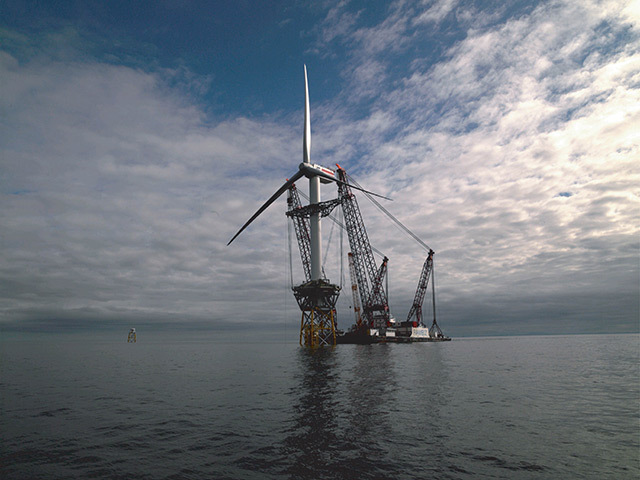 The amount of local content provided by Scottish offshore wind infrastructure projects was deemed "insufficient" by politicians and union representatives last night.
Peter Welsh, speaking on behalf of GMB Union during yesterday's Scottish Parliament committee meeting, claimed that the Beatrice Offshore Windfarm only tendered 4% of local content, while the amount supplied by BiFab will be closer to 1% for Moray East Offshore Wind Farm.
Local content is considered to be the overall benefit to the surrounding communities and businesses where the infrastructure project is taking place.
He said: "What are the conditions that a company like BiFab need to fulfil so that it can actually get a share of Scotland's offshore wind industry – what does it need to do?
"There needs to be greater transparency from the Tier 1 contractors and financiers who put the money into these projects."
Pat Rafferty of Unite Union said companies like BiFab were "flogging a dead horse" without legislation in place.
Scottish Labour politician and committee member Jackie Baillie described the situation as "unbelievable".
She said a supply chain plan had to be set out which "guaranteed" a higher proportion of local content "before companies even got a sniff of the bidding process".
Ms Baillie said companies are "simply ignoring" current guidelines.
But trade body RenewableUK last night said the newly released UK Offshore Wind Sector Deal has set a 60% target for local content by 2030.
RenewableUK's deputy chief executive, Emma Pinchbeck, said:  "To achieve the growth of local content, the industry is setting up a new body this year, the Offshore Wind Growth Partnership, to support new British companies and existing firms in the supply chain.
"Between now and 2030, we expect the industry will invest a further £150m in supply chain companies. There is everything to play for, as the UK's offshore wind capacity quadruples over the next decade."
Recommended for you

ScotWind millions 'must be used for jobs and training'