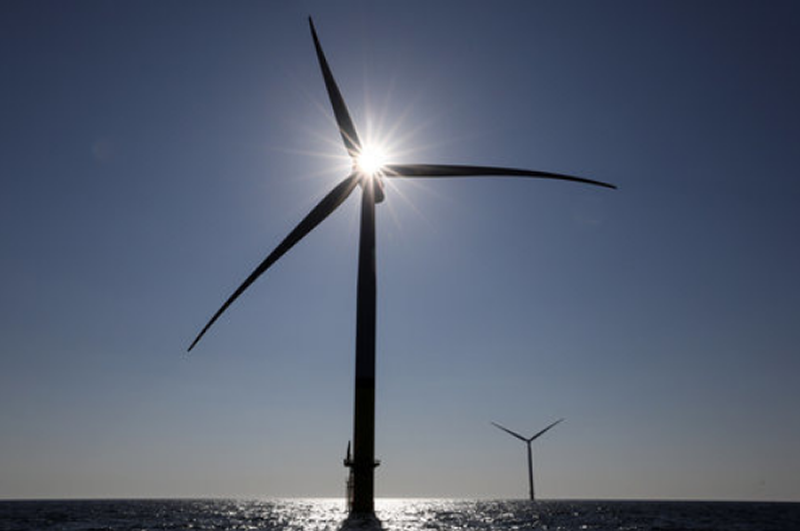 The RMT Union has condemned a move from the UK government which it said "allows firms to exploit cheap foreign labour" in the offshore wind sector.
A waiver to immigration rules was published by the Home Office earlier this week, allowing firms to employ workers from outside the European economic area on vessels for windfarm construction and maintenance until 21 April, 2020.
The Home Office said it is a temporary arrangement to give the industry time to "regularise arrangements" for their employees.
It added that the move takes into account the position of contractors in the sector.
However, RMT said the move is a "betrayal" of UK seafarers which will exclude them from jobs in the growing supply chain.
According to the union, some firms are paying as little as $2.34 per hour (£1.81).
The union said there have been several such waivers to immigration rules since 2016 and goes against plans in the recently-announced offshore wind sector deal to increase local content.
RMT general secretary Mick Cash said: "The betrayal of UK seafarers and exploitation of foreign seafarers continues under this failing Government.
"This immigration waiver has now been in place since October 2016, in which time hundreds more offshore wind turbines have been connected to the grid using exploited crews.
"The construction and installation of wind farms are where most jobs are created yet the Home Office have decided to issue another waiver, the fourth by our count, to allow wind energy companies to profit from importing cheap labour to build and maintain wind farms in UK waters for another year."
A publication from the University of Hull in 2017 forecasted the number of maintenance and operation jobs in the sector would increase from around 6,000 this year to more than 16,000 in 2032.
A Home Office spokesman said: "We are committed to delivering an immigration system which works in the best interests of the country.
"The Home Office agreed to grant a concession as a temporary arrangement, outside of the Immigration Rules, to workers deemed to be essential to the construction and maintenance of wind farms within territorial waters. This temporary arrangement was put in place to give the wind farm industry the opportunity to take steps to regularise its arrangements for their employees.
"The continued need for the concession is kept under review."
Recommended for you