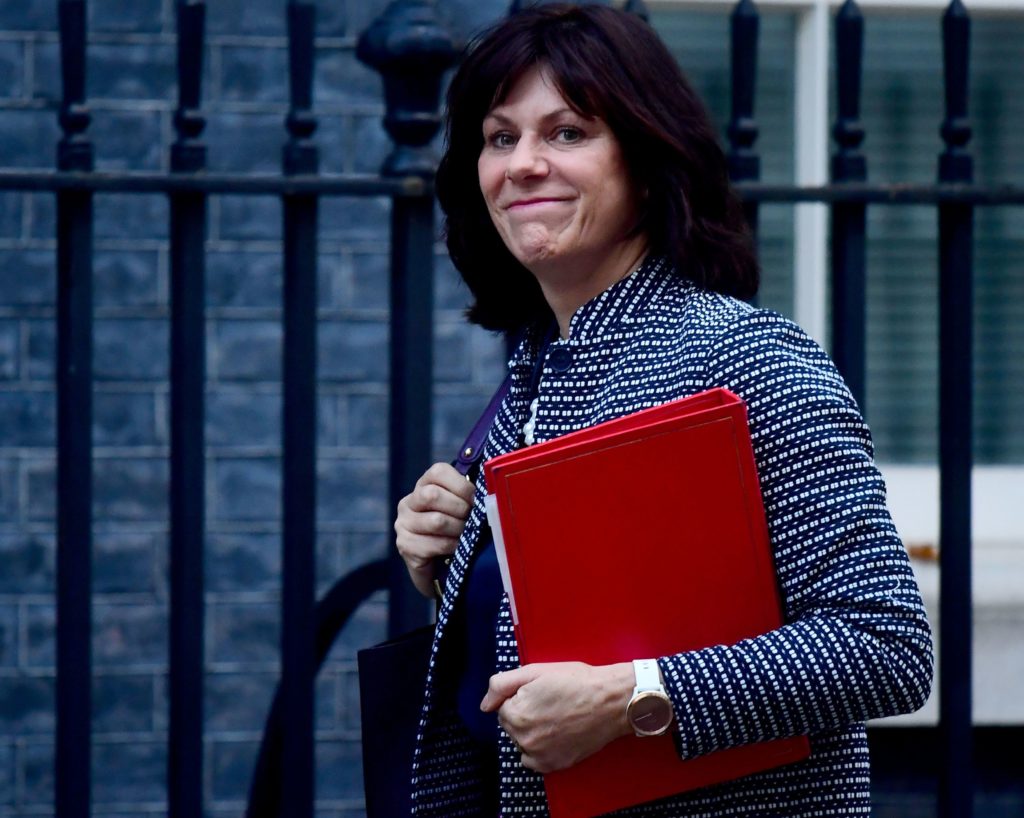 Union officials have hit out after Westminster said UK Energy Minister Claire Perry would not attend next week's offshore wind summit in Edinburgh.
The Scottish Government said earlier this month that Ms Perry was due to co-host the summit with Scottish Finance Secretary Derek Mackay on May 2.
First Minister Nicola Sturgeon vowed to convene the summit in March after troubled Scottish firm Burntisland Fabrication (BiFab) was overlooked in favour of two foreign rivals for a multi-million contract for a giant 100-turbine Moray Firth wind development.
The UK department for Business, Energy and Industrial Strategy (BEIS) said Ms Perry would be unable to attend due to other "diary commitments".
BEIS added that Ms Perry had been invited to the summit, but did not confirm her attendance.
The Scottish Government said the summit would go ahead "as planned".
Unite Scotland secretary Pat Rafferty last night described Ms Perry's non-attendance as "unforgivable".
He said: "If the UK Government minister can't turn up for the summit then what sort of message does this send to the BiFab yards and all Scottish companies?
"It will be unforgivable because billions of work has already been lost to Europe and the Middle East, and more will be lost unless politicians get their act together and treat this issue with the seriousness it deserves."
Next Thursday's offshore wind forum will include UK trade unions, offshore wind developers and supply chain firms.
Those invited to the summit include Vattenfall, EDP Renewables, Deme Offshore (formerly GeoSea), Scottish Power Renewables, Equinor, Red Rock Power and Seaway Heavy Lifting.
GMB and Unite unions will also be at the meeting.
A BEIS spokewoman said: "This UK is a global leader in the deployment of offshore wind, and just last month the Government signed a ground-breaking sector deal to drive £250 million into the UK offshore wind supply chain – bringing forward up to a third of electricity from offshore wind by 2030.
"Energy and clean growth minister Claire Perry is dedicated to fuelling the green revolution through investment in renewables across the UK, including Scotland – supporting the Government's target to increase the amount of UK content in homegrown offshore wind projects to 60%.
"While she is unable to attend the summit, senior BEIS officials will be in attendance."