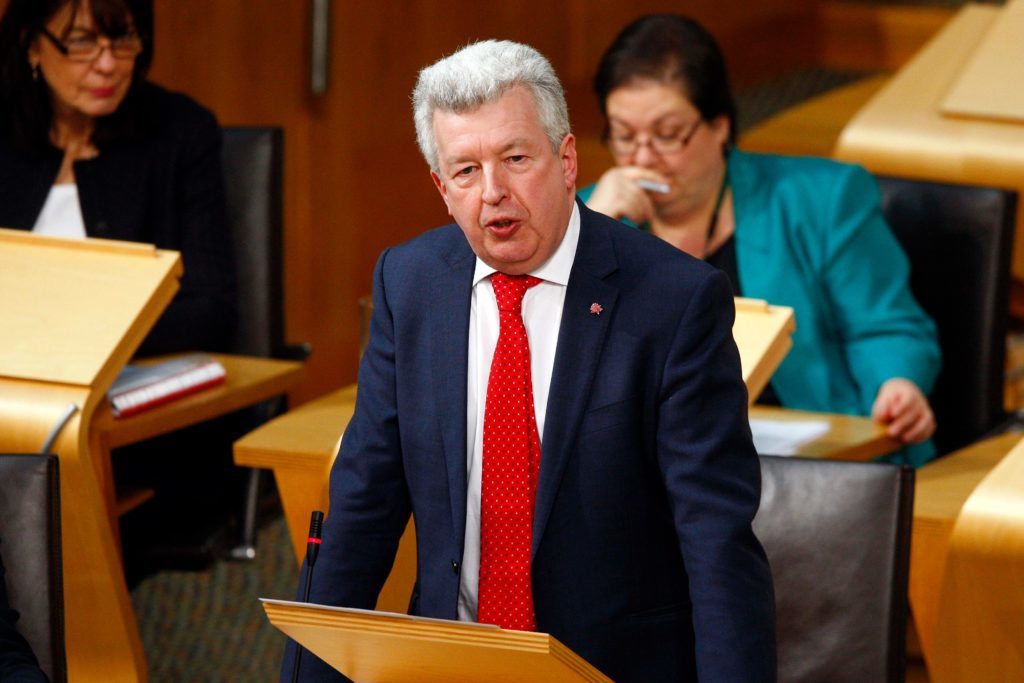 Scottish Labour MSP Lewis Macdonald urged the north-east's energy sector to stop "indulging in rhetorical attacks" and work in "partnership" as a proposed Green New Deal passed in parliament last night.
Mr Macdonald addressed the Scottish Parliament during a debate on the deal, aimed at creating jobs and meeting climate targets within a green economy in Scotland.
He said the county's North Sea oil and gas and renewable energy sectors must stop sowing the seeds of "opposition" and work together to create opportunity.
Mr Macdonald described it as "a choice between developing a strategy for delivering real change on the one hand, or merely indulging in rhetorical attacks on our existing energy industries on the other."
He added: "Labour is clear that we want real change, and we want to deliver it in partnership with the energy industry and energy workers.
"We need to see real action by Scottish and UK Government ministers to secure real jobs in the renewable energy sector, as an essential pre-condition of a just transition for our existing energy workforce.
"Oil and gas industry workers are as engaged with the debate about climate change as anyone. They are clear that energy transition must mean energy jobs."
Scottish Green's leader Patrick Harvie last night welcomed the news of the new deal.
He said:"The promise of a Green New Deal is transforming the climate debate by demonstrating that tackling the climate emergency goes hand-in-hand with job creation and social justice.
"A Green New Deal would require the mobilisation of all the powers available to the Scottish Government behind the goals of creating quality jobs in the green economy, eradicating inequality, and delivering massive cuts in greenhouse gas pollution.
"I'm delighted that the Scottish Parliament has signalled its backing for a Green New Deal for Scotland following a Green debate this evening.
"The Greens will keep the pressure on ministers to ensure they deliver on this important commitment they've made."
Recommended for you

Sir Keir Starmer pledges publicly-owned energy company