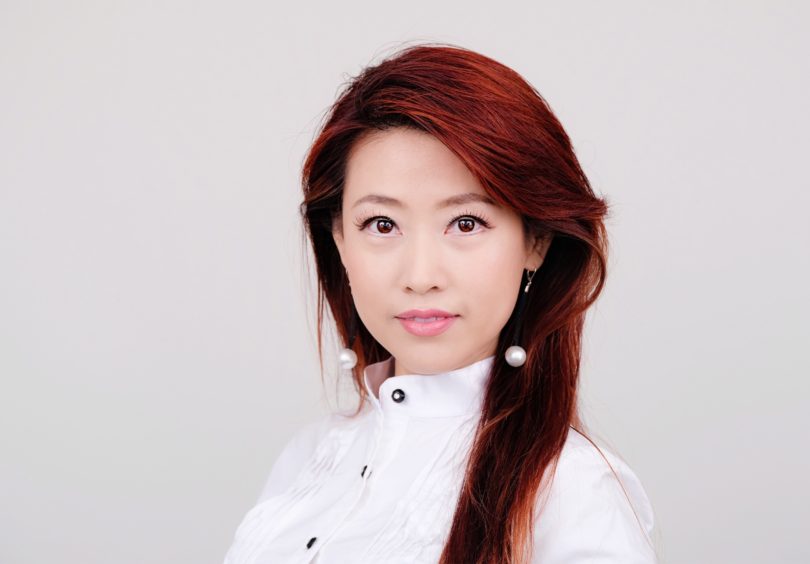 Female leaders share their advice for considering a career in sustainable finance
The UK Government's Clean Growth Grand Challenge aims to support UK industry towards a global shift to cleaner economic growth.
The relationships between, and the direct effects of, our lifestyle habits and consuming choices is under greater scrutiny as we transition to a more sustainable economy, and as a result we are making more ethical and sustainable choices.
Consumers are increasingly drawn to businesses that demonstrate environmental and social responsibility and this green trend is also being reflected in their investment decisions.
We've long championed diversity and celebrating women in leadership positions, that's why we're shining a spotlight on four of the industry's fiercely talented female leaders to show that you can be ethically and socially conscious while earning an attractive salary. Through their industry experience and leadership platforms they continue to articulate powerful messages on how to make it as a woman in sustainable finance in 2019.
Read on to learn how they got started, their thoughts on the industry and their advice for other women considering a career in sustainable finance. It's invaluable advice from women who've achieved great success in an industry where just 35% of the workforce are in female leadership roles, according to Acre, social responsibility recruitment specialist.
A responsible investment analyst starts at around £30,000. According to the Acre 2018 Sustainability Salary Survey salaries can rise to six figures for those overseeing a responsible investment team.
Energy and Clean Growth Minister Claire Perry said: "Celebrating trailblazing women is one of the best parts of my job. I want other women to follow their lead and embrace the opportunities presented by clean growth, like those in the sustainable finance sector."
Case Study Two
Rongrong Huo, Executive Director, Head of Investment Institute at Investec Asset Management
Qualifications: Visiting Fellow at Tsinghua University in Beijing, China and MSc Management (Banking & Finance), Cass Business School, London, UK
What exactly do you do?
I head the strategic Investec Investment Institute for the firm. The Institute provides thought leadership in identifying long term trends that matter to our industry and our clients. We look for differentiated investment insights that can help us provide solutions to our clients' investment requirements across various asset classes and investment strategies. Sustainability and long-term responsible investing are at the core of our thinking and analysis. In addition, I also help drive several strategic initiatives that are directly led by our CEO.
How did you get into the field you are in?
I am a big believer in the role that financial services and capital markets can (and should) have in creating positive impact.  Before moving to the buy side, I spent a few years of my 12 years as an investment banker in a global bank setting up and co-leading their Sustainable Finance team. Being able to take a more strategic and long-term view was important to me. Moving to the buy-side and working in a company with long term capital backing is an enabler. Responsible stewards of long-term capital have a key role to play in the transition to a more sustainable financial industry, and I want to be at the driving seat.
What do you find exciting about it, what do you get out of it, why do you enjoy it?
Investec Asset Management has demonstrated strong leadership and has a positive approach and culture in this area, and that provides me with a great platform to learn, influence and make positive changes happen. I'm in the empowering position of making a positive difference to future generations. My role allows me to meet and be in contact with a wide range of talented people from different walks of life, ranging from CEOs and fund managers to leading scientists and even fashion designers!
Why might you encourage others into it/consider it as a career or a career in the 'green economy'?
You have to follow your heart, but going sustainable and green is not only the 'right thing to do', it is also a sound business decision, strategically and commercially. And it is a smart career decision too. It is the future and, frankly, you don't want to be left out and miss out on the excitement.
What are some of the really interesting things you've worked on and how do they 'fit' with clean growth?
I am very lucky to be one of the founders of two high profile Green Finance initiatives in the UK and China. We work with central banks, governments, regulators and a group of leading financial services companies to come up with ideas, develop work streams and help provide industry guidance. As a result, we have brought many green finance and investment related solutions and products to the market that are increasingly becoming mainstream. We continue to drive innovations and are now busy working on how to connect green and sustainability thinking with the real economy' and are currently working on developing a Green Technology Fund concept with China to support UK green technology companies grow and expand. I am also enjoying the work on exciting initiatives in relation to greening the Belt and Road and promoting sustainable infrastructure in emerging markets.
What would you say is the biggest/greatest satisfaction you get from your career?
One of my biggest satisfactions has been helping to shape the green finance revolution, but ultimately what I find most rewarding is being able to inspire and empower myself and people around me to do the right thing and make positive changes. Feeling that you are doing the right thing gives you the confidence and satisfaction to take on greater career challenges.
Please include a quote – e.g. why you think what you do is important in relation to clean growth/the green economy
I believe that the ability to build the (financial returns) business case for cleaner and more sustainable growth, and influence our clients' long-term asset allocation to channel their global capital into profitable and workable investment solutions, plays a critical part in building a sustainable financial services industry. My role at Investec Asset Management provides me the opportunity and strategic engagement points to contribute to part of this exciting journey.
What does IWD mean to you and why is it important?
It's a celebration of all the collective and individual achievements of women, but it's also a reality check which highlights that we still have a long way to go in terms of recognition, first among ourselves, and also for and of others. For me it's a special moment that makes me reflect on my own life journey in China and here in the UK.
Strength and resilience are our natural attributes. You can be who you want to be, and you do not have to sacrifice your femininity to have a successful career. The true power of women is often invisible.
Recommended for you

'It's pressure you put on yourself': New mum talks life working offshore