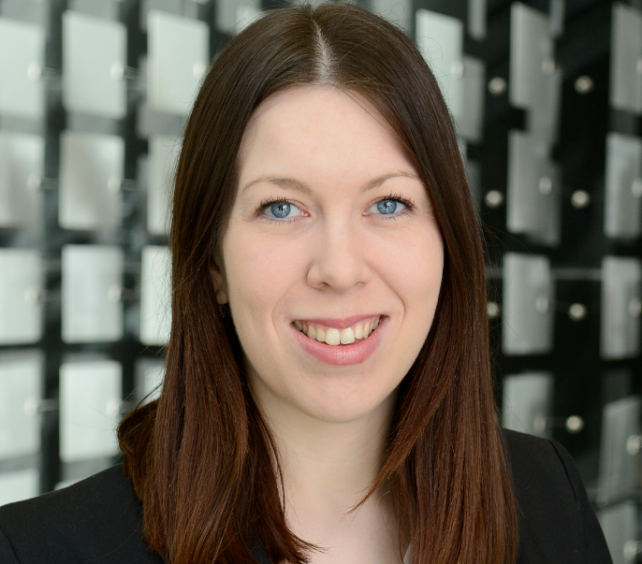 Female leaders share their advice for considering a career in sustainable finance
The UK Government's Clean Growth Grand Challenge aims to support UK industry towards a global shift to cleaner economic growth.
The relationships between, and the direct effects of, our lifestyle habits and consuming choices is under greater scrutiny as we transition to a more sustainable economy, and as a result we are making more ethical and sustainable choices.
Consumers are increasingly drawn to businesses that demonstrate environmental and social responsibility and this green trend is also being reflected in their investment decisions.
We've long championed diversity and celebrating women in leadership positions, that's why we're shining a spotlight on four of the industry's fiercely talented female leaders to show that you can be ethically and socially conscious while earning an attractive salary. Through their industry experience and leadership platforms they continue to articulate powerful messages on how to make it as a woman in sustainable finance in 2019.
Read on to learn how they got started, their thoughts on the industry and their advice for other women considering a career in sustainable finance. It's invaluable advice from women who've achieved great success in an industry where just 35% of the workforce are in female leadership roles, according to Acre, social responsibility recruitment specialist.
A responsible investment analyst starts at around £30,000. According to the Acre 2018 Sustainability Salary Survey salaries can rise to six figures for those overseeing a responsible investment team.
Energy and Clean Growth Minister Claire Perry said: "Celebrating trailblazing women is one of the best parts of my job. I want other women to follow their lead and embrace the opportunities presented by clean growth, like those in the sustainable finance sector."
Case Study Two
Emily Murrell, Head of Sustainable Finance and Future Cities Policy at HSBC
Masters from the College of Europe in Belgium, BSc from London School of Economics
What does your job entail?
I identify and help the business and our clients manage the key risks and opportunities relating to the transition to the low carbon economy. This involves monitoring and where possible shaping UK and international sustainable finance public policy to create an enabling regulatory environment.
I also develop policy positions for HSBC on emerging sustainable finance issues, helping coordinate input and action from across the business. In doing so I support HSBC with the implementation of its impressive international sustainable finance targets and strategy. I regularly draft briefings and speech content before public appearances and announcements at important climate milestones like COP. I represent the bank in numerous internal and external sustainable finance forums, chairing working groups and speaking on public platforms to offer HSBC's perspective on important issues.
What made you go/get into the field you are in?
I was fortunate or unfortunate enough to witness the consequences of climate change from a young age. I'm half-French and where my family are from in the French Alps the scenery has changed dramatically as a result of climate change. The famous Mer de Glace glacier has retreated every year and the short walk I used to do to see it as a child now involves a hike up hundreds of steep steps.
I'm a big believer that we should all try and use our valuable time, skills and energy to make the world a better place. Without solving the financing challenge and finding the trillions of investment needed for green infrastructure, a low-carbon world will not be possible.
What do you find exciting about it?
Working in this space is exciting because it is fast-moving and dynamic! The Sustainable Development Goals and the Paris Agreement are no longer a 'nice to have' and instead are being actively integrated into business models. Most companies recognise that early action can offer them a competitive advantage and help them manage climate risk. Being in the heart of a large organisation adapting to the challenges and opportunities associated with climate change is fascinating.
Why might you encourage others to consider this as a career?
No two days are the same, you are constantly learning and it is full of dedicated and interesting people. There is also huge potential for anyone who can see the bigger picture and/or who has an entrepreneurial mindset.
What are some of the really interesting things you've worked on and how they 'fit' with clean growth?
One of the things I'm proudest of this year is my role co-organising a programme of events at the Tate Modern for the UK's first ever Green GB Week. The speakers included the Rt Hon Claire Perry MP, Minister of State for Clean Growth, who champions clean growth in the UK Government, John Glen MP, Economic Secretary to the UK Treasury and Lord Stern, who I have a huge amount of respect for. Bringing together hundreds of representatives from business, government, academia and civil society fosters the public-private partnerships and relationships necessary to address climate change. Further, it reminded me how much 'climate talent' there is in the UK, a fantastic hub of expertise and innovation.
What would you say is the biggest/ greatest satisfaction you get from your career?
I enjoy working on sustainable finance because success requires cross-organisation and cross-sector collaboration. This means you work with a multitude of stakeholders and consistently learn from other people and organisations. Sometimes it can be frustrating identifying what 'you' achieved because there are so many players and initiatives, but it is very reassuring knowing you are part of a global network working towards a common goal. Like many people, I get my happiness and confidence from seeing the value I add to an organisation or cause. Working in this space makes me feel immensely proud that I've at least tried to have an impact on one of the most serious issues facing our planet.
"I'm delighted to see that working on sustainable finance and climate change has gone from niche to mainstream. There are a growing number of interesting jobs, qualifications and opportunities for innovation in this space. Economies should be drivers of sustainability: protecting our precious natural resources and reducing poverty through sustainable economic growth. I hope to make a difference and my role gets us that little bit closer to making that a reality for future generations. International women's day belongs to all of us. This is a great moment to appreciate the achievements of women all over the world and reflect on the barriers which still need to be broken down to ensure no one is left behind."
Recommended for you

Gulf of Mexico oil drilling makes too-little, too-late comeback