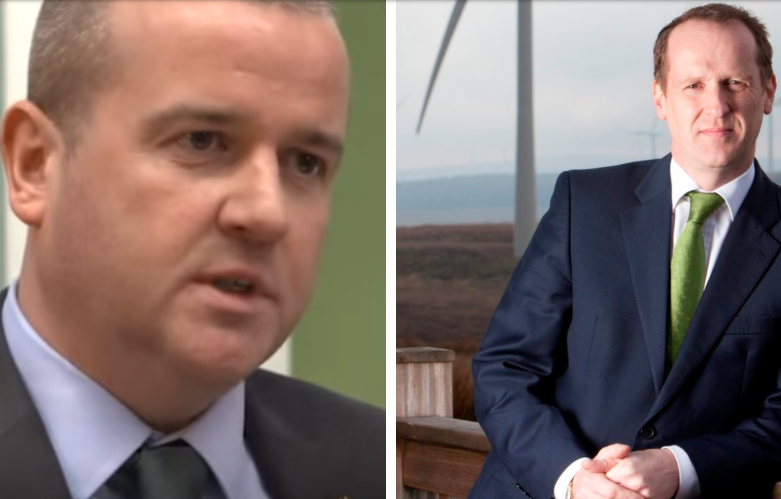 A fresh battle for offshore wind licences is due to take place as officials revealed the date for applications.
Many of the world's biggest renewables firms will compete for around two gigawatts (GW) of offshore generation which will be released by the Crown Estate Scotland in October 2019.
ScottishPower Renewables confirmed last night that the firm is "definitely taking part".
Called ScotWind Leasing, the proposals outline a potential timeline that will see the announcement of new projects around 2021.
The plan is specific to the waters around Scotland and accounts for the new draft process for the next batch of giant offshore wind farms.
The wind leasing round was originally set for April, with the Crown Estate Scotland saying they would make a full announcement on a date before the end of July.
The Crown Estate Scotland said yesterday it would have a "pre-launch" in July with a full launch "likely" by October.
The deadline for applications is set for early 2020.
Late last year, ScottishPower chief executive Keith Anderson confirmed that his firm were looking "with interest" at the Scottish offshore leasing round and upcoming Contracts for Difference (CfD) auction round.
Mr Anderson and offshore wind managing director Jonathan Cole made a strong statement on the firm's position toward Scottish offshore wind.
Mr Cole described ScottishPower Renewables as "very actively engaged" in the leasing consultation.
He added: "We're encouraging the Crown Estate to get more offshore leases out there to feed the market with more projects because that's what the market needs.
"If there are opportunities in Scotland then definitely we're going to go for them."
Mr Anderson, said last night that his firm were "looking forward to viewing the Crown Estate Scotland's plans in more detail over the coming months".
He added that ScottishPower Renewables were "really looking forward to taking part".
Recommended for you

Shell and Scottish Power explore floating wind skills initiative in Aberdeen