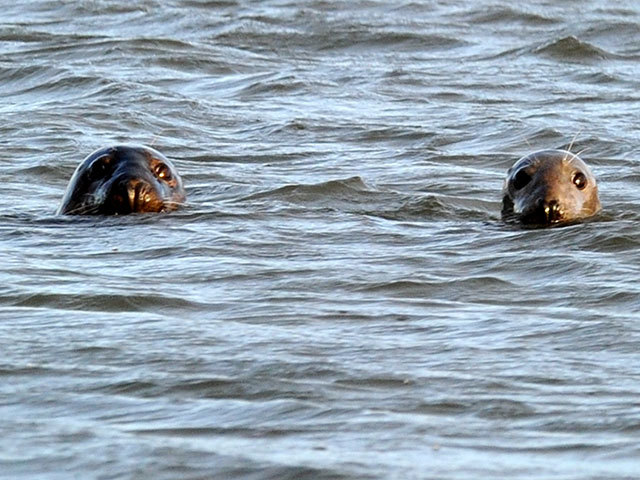 Offshore engineering firm Balmoral Group has revealed its Aberdeen subsea centre was the site for new tests examining the interaction between tidal turbines and marine mammals.
The hydrostatic tests were undertaken on equipment that will be used to monitor how what effect tidal arrays have on large marine mammals in the Pentland Firth.
The Balmoral Subsea Test Centre was used by the University of St Andrews, who have partnered with Simec Atlantis Energy's Maygen project.
MeyGen is currently developing a large-scale tidal turbine project of up to 398 megawatts (MW) close to Scotland's north-east tip.
Linear actuators were tested as part of a marine mammal monitoring station anchored to the sea floor.
The station will collect data on the underwater movements of marine mammals around operating tidal turbines.
The data will then be used by the tidal energy industry and regulatory authorities to make informed decisions about marine mammal collision risk for tidal energy developments.
Michael Oswald, of the Scottish Oceans Institute at St Andrews University, said: "The wide range of test chambers available at the Balmoral Subsea Test Centre meant that our specific needs could be easily accommodated, not to mention the tight timeline we required.
"The testing has given us confidence in the current configuration and helps us to narrow our focus in future designs. We sincerely thank the engineers and technicians at Balmoral for their expertise and assistance."
Test house manager, Derek Weir, added: "Although it's not generally recognised, we carry out many different types of tests from outwith the oil and gas arena and work closely with the academic, defence and oceanographic sectors."
Recommended for you

Fife's new FastBlade test centre to help speed up tidal energy development