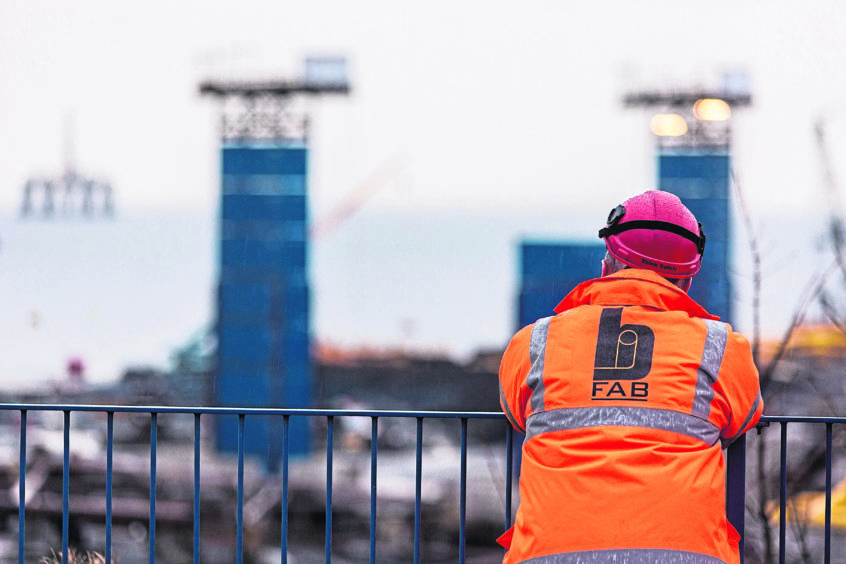 Trade unions are to make the legal case for Scottish Government intervention in offshore wind jobs during a summit at Holyrood today.
Unite and GMB Union revealed last night that they will put forth a legal argument for government to safeguard "economic and employment commitments" during the planning and consent stage of future offshore wind projects.
The Edinburgh forum will include UK trade unions, offshore wind developers and supply chain firms.
Scottish finance secretary Derek Mackay will host the summit.
Unions are reacting to Scottish firm Burntisland Fabrication (BiFab) missing out on a more than £200 million deal to construct 55 wind turbine jackets for the Moray East Offshore Windfarm, which went to Belgian-firm Smulders.
A further contract for the Kincardine Floating Offshore Wind Farm also went to Spanish firm Navantia.
Unions will also call for specific investment for Scottish supply chain firms from the recent UK Offshore Wind Sector Deal, which aims to increase UK offshore wind content to 60% by 2030 and support an estimated 27,000 jobs across the sector.
They described today's forum as "make or break" for the sector.
GMB Scotland secretary Gary Smith said: "The vast majority of Scotland's offshore wind sector has been offshored.
"It's an inconvenient truth which should be a source of shame for politicians and industry chiefs who continue to sell the green jobs revolution line.
"It's also a fact that our licensing and planning processes have failed Scottish workers and their communities, evidenced by the commitments in the consent notice for the Kincardine project, promising Ministers significant levels of fabrication work for our yards, which were not delivered."
"The legal opinion we have sought argues that failure could have been challenged by the Scottish Government and that it wasn't resulted in an innovative manufacturing contract worth hundreds of millions of pounds going to Spain instead of Scotland."
Unions said in March that despite the "best efforts" of BiFab's Canadian owners DF Barnes, the firm cannot realistically compete for major contracts against state-subsidised European and international companies.
Unite and GMB claim Scottish firms have missed out on a £2.8 billion renewables energy "bonanza".
Unite Scotland secretary Pat Rafferty added: "It's time to shake off the shackles of failure and level the playing field in Scotland's offshore wind sector so we can benefit from the next round of projects that are fast approaching. This includes NnG and Seagreen Alpha and Bravo."
Recommended for you

Scottish Government downgrades estimate of European offshore energy share