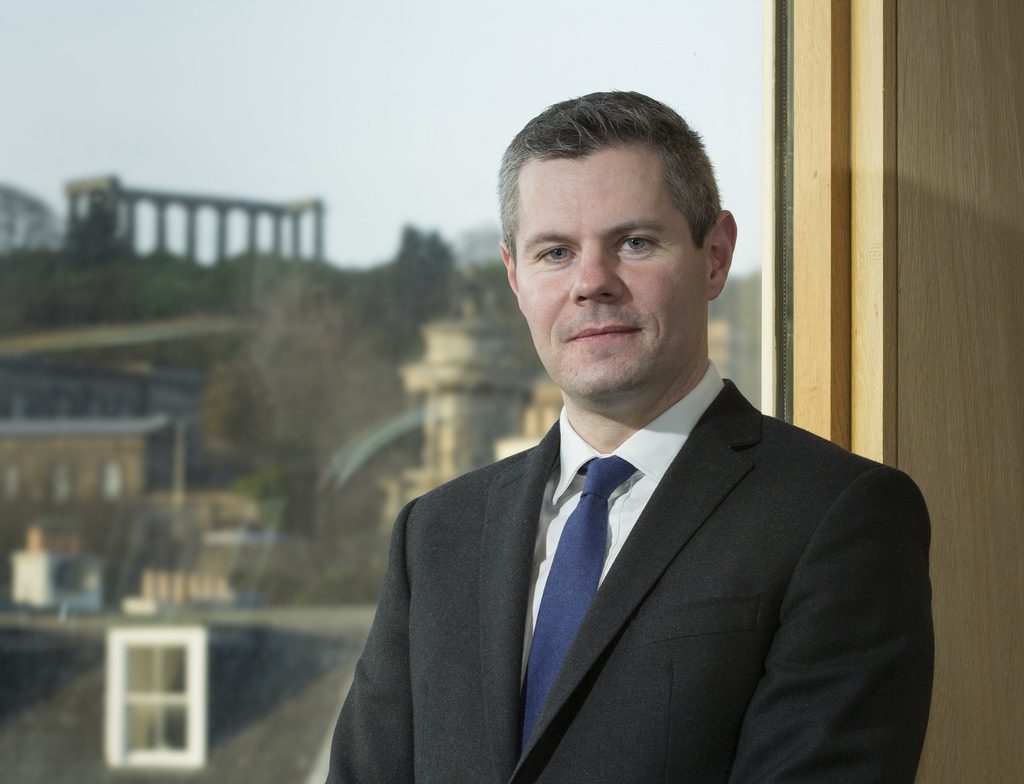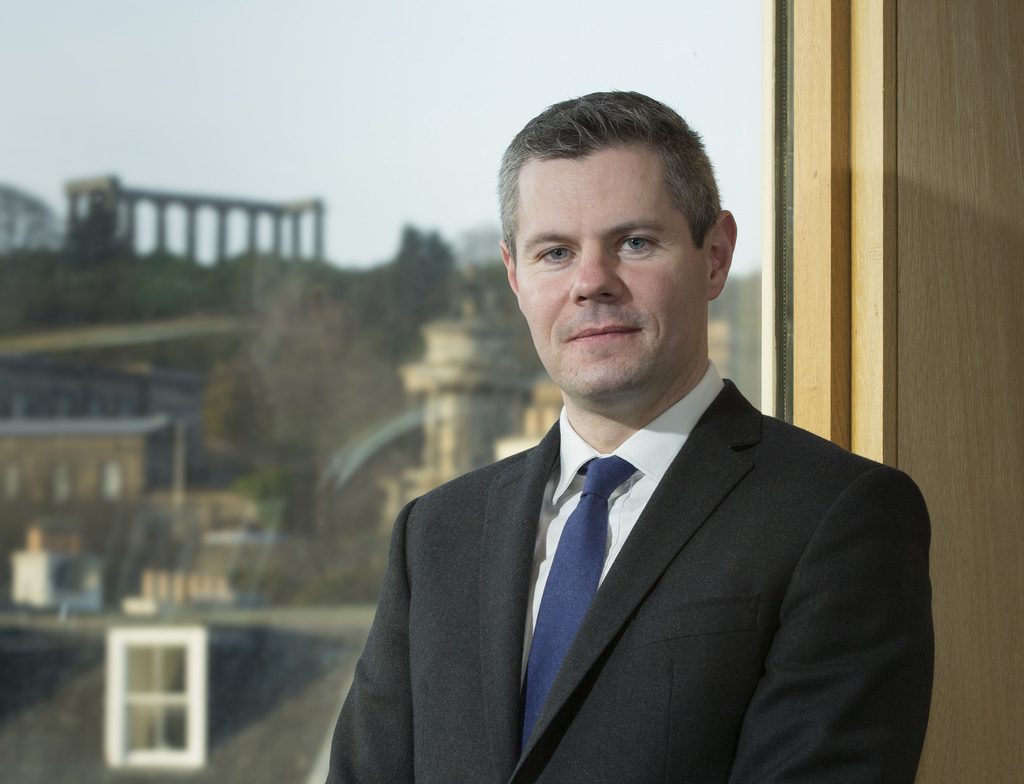 Scotland's finance secretary has promised to explore adding "conditions" to future offshore wind farm projects to include local businesses and jobs, following a summit at Holyrood yesterday.
Derek Mackay said the Scottish Government would investigate options for including the provision of more supply chain companies, after a Scottish manufacturing firm was overlooked in favour of foreign firm for a number of high profile north-east offshore wind contracts.
Scottish Energy minister Paul Wheelhouse claimed local firms were seeing a "poor market share" from offshore wind projects, adding that the current situation "isn't good enough".
But Dan Finch, the board director of Moray East Offshore Wind Farm, claimed major investment would be required by government to achieve a world class collection of Scottish firms.
He described the situation surrounding wind projects and local content as "a bit of a chicken and egg situation" at the moment.
Mr Finch said: "I would love the opportunity to work with five of six big players in Scotland who are the best in they're market, but they're not currently there.
"That's the job that the public and private sector face – to either attract these companies into Scotland or build on what's already here.
"People think there's a huge amount of money in this business, but there isn't.
"We've got to deliver this project at a cost."
First Minister Nicola Sturgeon vowed to convene yesterday's summit in March after troubled Scottish firm Burntisland Fabrication (BiFab) lost out on a fabrication deal for the giant 100-turbine Moray Firth wind development.
A further contract for the Kincardine Floating Offshore Wind Farm also went to Spanish firm Navantia.
Mr Mackay claimed "urgent action" had been agreed as part of the summit.
He said recent projects had "failed to deliver significant economic opportunities for Scottish businesses".
He added that "now it is time for the offshore sector to do more by awarding contracts to our supply chain".
Mr Wheelhouse added: "I have to be frank, we were given commitments from developers through the planning process and discussions around support for projects which have not been fulfilled.
"We have come to a point where we feel we can no longer take that on trust and look at options to ensure there is greater follow through from commitments into action."
Recommended for you

From little acorns: ScotWind, Norway, and a Scottish sovereign wealth fund