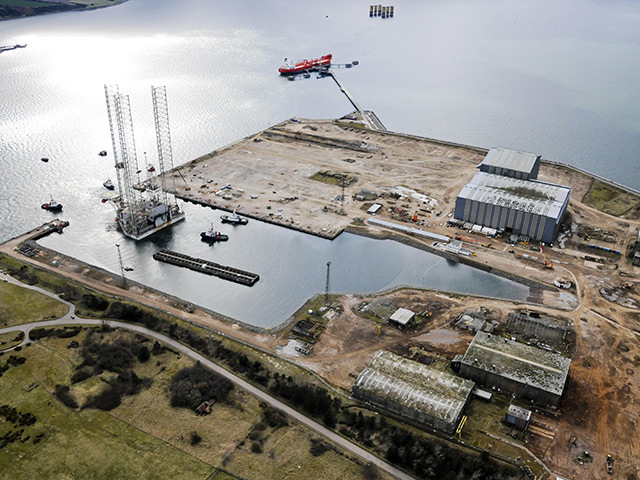 A business development director at deepwater manufacturing firm Global Energy Group (GEG) last night described the job opportunities a new offshore wind cluster could bring as "exciting".
Stephen Thompson, renewables lead at GEG and part of the DeepWind consultation team said the DeepWind project was part of a plan to "reindustrialise" certain areas through offshore wind.
Fears over local job numbers from the sector culminated in a Scottish Government summit last week, with trade unions calling it a "make or break" moment.
Finance Secretary Derek Mackay pledged to explore, adding "conditions" to future offshore wind farm projects to safeguard local businesses and jobs.
But Dan Finch, board director of Moray East Offshore Wind Farm, claimed major investment would be required by government to achieve a world-class collection of Scottish firms.
Mr Thompson claimed the north-east energy sector was "ready and waiting" to create local opportunities.
He said his firm "wants to build on the recent successes" of contract awards for the Moray East and Beatrice wind farms to create a centre of excellence in renewables.
He added: "In the industry, we really consider this exciting times.
"The Scottish summit last week was looking at companies missing out, but with
DeepWind we can hammer home the idea that Scottish offshore wind is ready and waiting to do business."
A Scottish Enterprise spokeswoman added: "While the DeepWind project is still in the early stages, we are working closely with HIE and our other partners.
"We are confident these industry clusters will generate increased opportunities for the Scottish supply chain, leading to high-value job creation."
Recommended for you

Report warns up to 17,000 north-east jobs at risk without energy transition cash