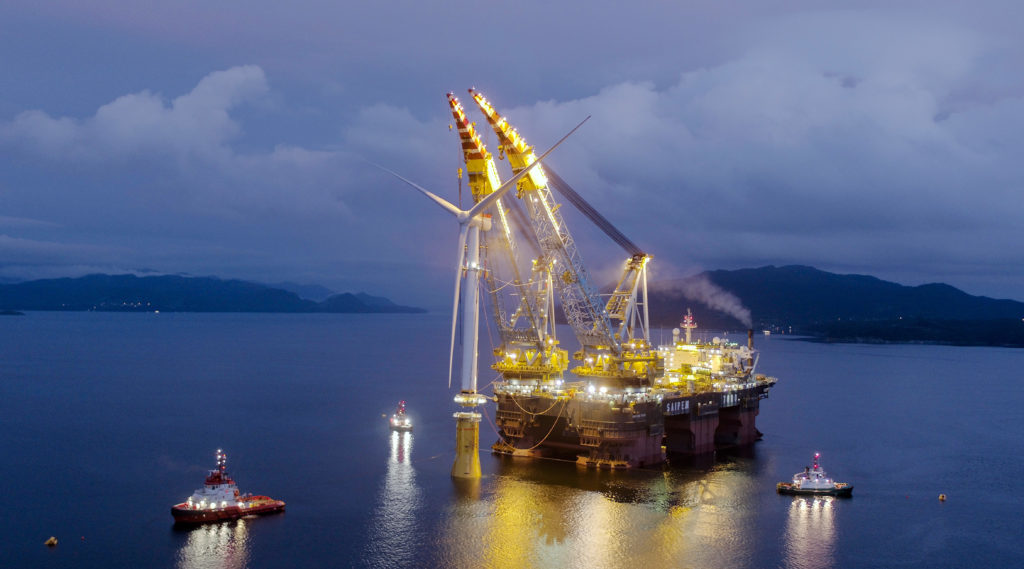 Italian oil and gas contractor Saipem is understood to have tabled the winning bid for a multi-million Scottish wind farm project, with local construction firm BiFab losing out on another major deal.
The £2 billion Neart Na Gaoithe (NnG) project was expected to create around 500 jobs while also delivering £540 million to the local economy.
But the majority of the deal for the manufacture of 53 turbines could be done at Saipem's base in Indonesia.
A source close to BiFab said owners DF Barnes were still "confident" of gaining a smaller portion of work from the project and that "talks are continuing".
The 450 megawatt (MW) development received Contract for Difference (CfD) consent in 2015 for a maximum of 75 turbines, which it reduced to 53.
EDF Renewables refused to confirm if the deal was set to go to a foreign firm two weeks ago when asked by Energy Voice.
The firm's spokeswoman said the company "did not comment on speculation".
But it now seems that Saipem, who worked on the Hywind project off Peterhead in 2017, has scooped the engineering, procurement, construction and installation (EPCI) deal.
Troubled fabrication firm BiFab is understood to be in the running for seven turbine jackets through a potential subcontract.
Seaway 7, a subsidiary firm of Cyprus-headquartered Seaway Heavy Lifting, is also thought to have missed out on the bulk of the work.
Saipem said it would "not comment" on the story.
But the firm's spokeswoman did add: "Saipem confirms though that its strategy includes differentiating its business in the offshore wind farms.
"Accordingly, Saipem is participating in different proposals in Europe to provide its services.
"Should Saipem be awarded any of the proposals actually under commercial phase, Saipem commits to a responsible development which fosters the utilisation of local competence and expertise to provide the most competitive frame for our stakeholders and clients so to execute a successful project."
The GMB trade union's Scotland secretary Gary Smith branded the decision an "absolute disgrace".
He added: "The prospect of the NnG contract being manufactured and shipped from halfway around the world while the Fife yards lie empty would be an absolute disgrace.
"The Scottish Government says there needs to be a level playing field in offshore wind manufacturing while the UK Government says it's committed to 60% local content in offshore wind by 2030 – neither will have any credibility if EDF trousers the profits and builds NnG abroad.
"It really is a crossroads moment for renewables manufacturing."
Scottish Energy Minister Paul Wheelhouse recently described the situation of offshore wind developers in Scotland contracting foreign firms as "a problem".
The Scottish Government recently held a summit in Edinburgh with developers, unions and supply chain firms to address the issue.
Mr Wheelhouse said last week: "The summit was to show that we're making it quite explicit that we're not mucking around, this is not something we're prepared to go unaddressed.
"We need to see improvement."
A Scottish Government spokesman added: "If the ambitions of the offshore wind sector deal are to be realised, the industry must continue to look for opportunities to support the Scottish and UK supply chain."