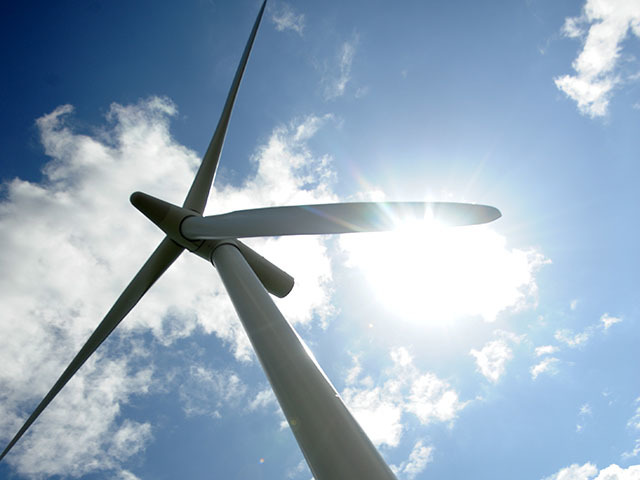 Wind farm developer Lewis Wind Power has tabled an application to reduce the number of turbines at its Storonway onshore wind project.
The current design for the project includes consent for 36 turbines, which Lewis Wind Power will look to reduce to 25.
The company's new plans will apply to use taller, more powerful turbines.
Lewis Wind Power is a 50/50 joint venture between EDF Renewables and Wood.
The Scottish Government will now invite views from local residents and business and from bodies such as Scottish Natural Heritage before making a decision.
Will Collins, project manager for Lewis Wind Power, said: "The renewable energy sector has come a long way in technology improvements and cost reduction since our existing consent was granted, and we believe that we may need to have the option of this alternative layout if we are to succeed in securing the long term government contracts required to support our investment in the project.
"The project team has developed a proposal that uses the very latest wind turbine technology and which we believe minimises local impacts wherever possible.
"For example, a number of turbines in this application would be sited further away from the town of Stornoway than in our existing consent."
Contracts are awarded by National Grid on a competitive basis with onshore wind farms on Scotland's 'remote islands' competing with major offshore wind developments in the North Sea.
Mr Collins added: "Stornoway Wind Farm is a key part of the business case for the proposed new grid connection with the mainland.
"We hope the local community will get behind this application which would give us important options as we seek to deliver the project – and to unlock the investment and jobs and the local ambition for further development of renewable energy in the Western Isles."
Recommended for you

Future generations will condemn our inaction on jobs