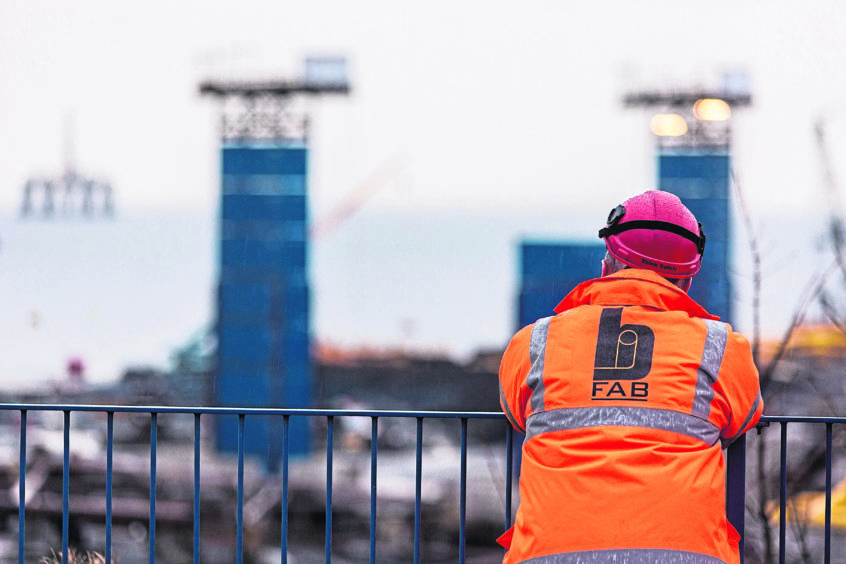 Troubled Scottish manufacturing firm Burntisland Fabrication (BiFab) are still "in talks" for pared-down work on the Neart na Gaoithe (NnG) project, developer EDF Renewables has claimed.
The French energy firm said today that it has "brokered talks" between BiFab and the tier one fabrication contractor, understood to be Italian oil and gas contractor Saipem.
EDF Renewables claims that no Scottish company "currently has the capability to manufacture and supply all the steel work for the NnG project".
The 450 megawatt (MW) development of the Angus coast received consent in 2015 for a maximum of 75 turbines, which it reduced to 53.
The French firm has come under sustained criticism from politicians and workers unions after it was revealed two weeks ago that EDF were brokering a multi-million manufacturing deal with Saipem instead of local firm Burntisland Fabrication (BiFab)
It was hoped the NnG deal would create around 500 jobs while also delivering £540 million to the local economy.
EDF also said it is "working closely" with tier one suppliers to encourage them to use as many Scottish firms for the project's tier two packages.
In a project briefing, EDF claimed it was currently "in talks" with BiFab's owners DF Barnes and had been "some months now", adding that these talks are ongoing.
The firm added that "all tier two contractors must be able to do the work to the required standards of safety, quality and cost and we will work with them to see how this can be achieved.
"We understand the aspirations of the trade unions, workers and politicians and will
engage with them and be able to update on the progress of procurement at the end
of the summer."
This week, Unite, GMB Union and the Scottish Trades Union Congress (STUC) co-signed a letter to EDF Renewables chief executive Mattieu Hue requesting that he "meet workers" in Fife and "see the strength of the people".
The unions have called on Mr Hue to meet with former BiFab workers on 20 June.
Recommended for you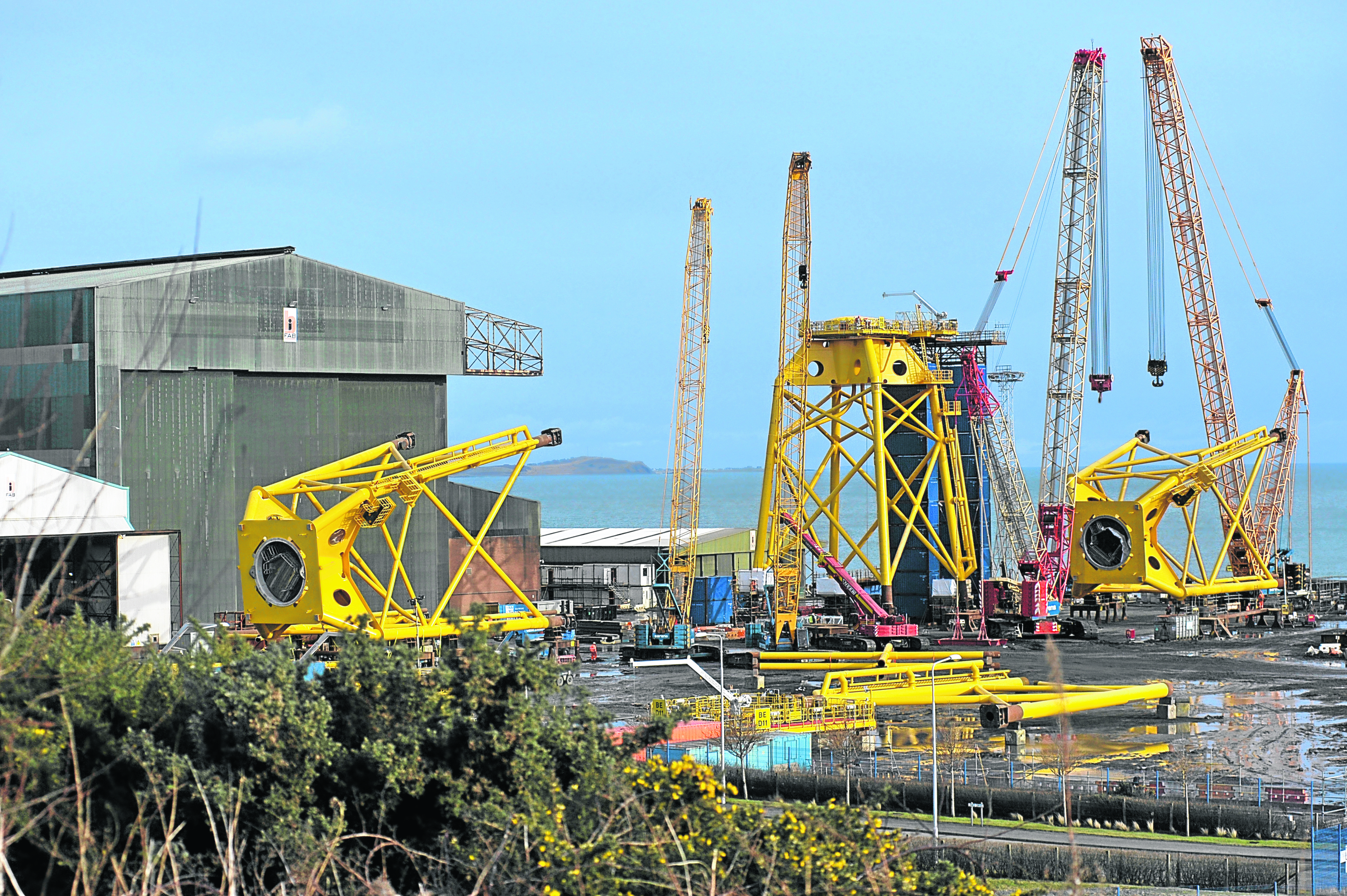 Updated: Infrastrata buys Bifab Methil and Arnish yards in £850,000 deal