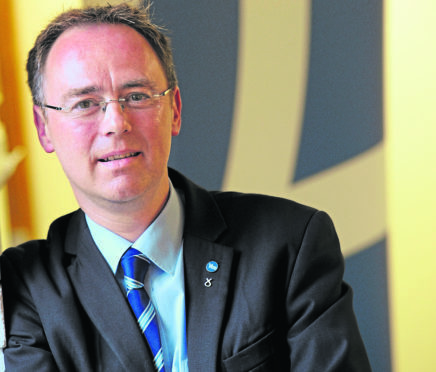 Renewed calls have been made for power regulator Ofgem to consider the impact a lucrative 600MW National Grid link from Western Isles wind farms to the mainland could have on the area.
In March, the regulator confirmed it was "minded" to approve such a link from Shetland – potentially unlocking a huge cash boost for the islands.
But an almost-identical bid from the Outer Hebrides appeared to face rejection, with the islands being offered a reduced 450MW deal instead.
SSEN, which hopes to carry out the project, said Ofgem was being "short-sighted" and that such a move would "limit the potential for community schemes to benefit from renewables expansion".
And last night, with little more than a month to go until a public consultation on the proposals end, Western Isles MSP Alasdair Allan emphasised how such a scheme could change life in the area.
Mr Allan said: "This is an issue of critical importance for my constituency.
"We have some of the highest utilisable wind resources in Europe.
"For centuries, this has been thought of as a negative, and something to be endured.
"But the renewables opportunities of the 21st century give us a chance to utilise this to a positive end.
"Ofgem has based its rejection of a 600MW link on fears that they may end up funding a potentially significantly underutilised link.
"Given that the cost difference between the two options is less than 5%, I find this position hard to fathom.
"There is also the problem that, if the 450MW link were to proceed, it would likely be fully utilised in a relatively short space of time.
"We would then find ourselves in the position of examining options for an additional transmission link, something which would cost hundreds of millions of pounds more and would cost consumers significantly more in the long run.
"A 600MW interconnector is the best, most economical option for the Western Isles as well as consumers across the country."
The Shetland project will involve a subsea circuit from Kergord to Noss Head in Caithness, connecting into SSEN's recently completed Caithness-Moray link.
It will cost around 
£709 million and would be completed in 2024.
It was proposed that the Western Isles project would consist of a 600MW subsea cable from Arnish, Lewis to Dundonnell, Ross and Cromarty, connecting to the Beauly substation. It would cost £663 million, and be completed in 2023.
OFGEM is consulting on the proposals until July 10.
Recommended for you

Political input needed for Western Isles' link