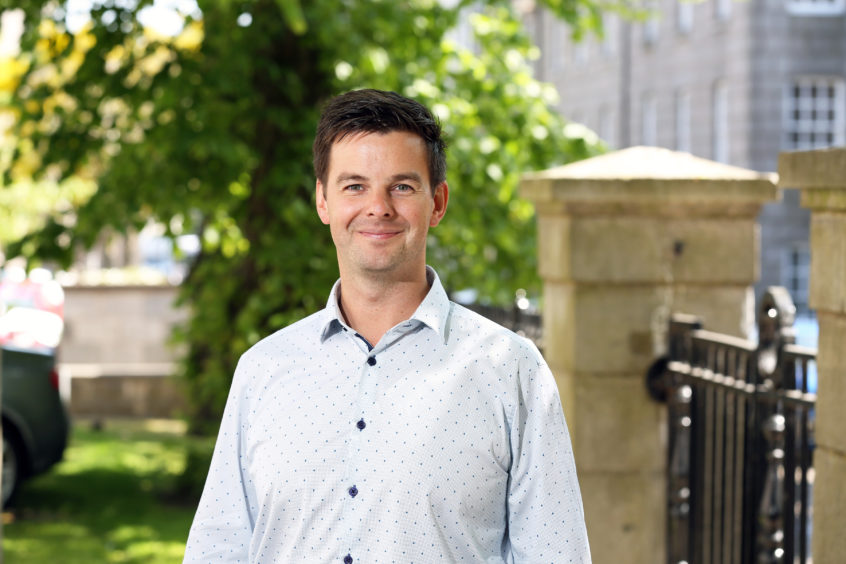 Aberdeen-headquartered energy consultancy Xodus Group has today announced the agreement of a new US offshore wind alliance with Fortune 500 research and advisory firm Leidos.
The new partnership between global firm Xodus Group and technology and engineering consultancy Leidos will see both firms join forces to compete for US offshore wind business on a state-by-state level.
Xodus was involved in Equinor's Hywind project in 2017, the first floating project in the world.
Leidos has consulted on more than 250 wind energy projects in the US, producing almost 20 gigawatts (GW) of electric power.
Xodus currently has a representative in place in Houston, Texas, but has "plans" to increase its workforce.
Peter Tipler, renewables director at Xodus Group, said: ""There's a massive appetite for consultancy firms who've been able to bridge the gap between oil and gas and renewables in the US.
"Xodus has a 15 year track record in renewables, it's not new to us, but we've not shouted about it before.
"That 15 year track record has been happening under the radar and suddenly there's this offshore wind industry in America and we've been part of the biggest offshore wind industry in the UK.
"Suddenly, all these countries like the US, South Korea, India and China are all looking to the UK asking: 'what can we learn for what the UK has done'."
Xodus also holds offices in London, Edinburgh, Glasgow, Orkney, Egypt and Perth, Australia.
As part of the new alliance, Scott Hamilton, who was recently appointed to lead the renewable energy team, will focus on due diligence, supply chain analysis and techno-economic analysis.
Mr Hamilton recently completed a supply chain review for a mid-Atlantic state looking to become a supply and maintenance hub for US offshore wind industry.
Brad Barta, vice president leading Leidos' energy and infrastructure consulting practice, said: "We are excited about our partnership with Xodus.
"We believe together we can provide unrivalled expertise and experience to our developer and investor clients.
"Now that offshore wind is set to move forward in the US, we are prepared to serve the industry through our relationship with Xodus, a proven leader in offshore energy."
Recommended for you
X

North Sea helicopter traffic grounded from Norway