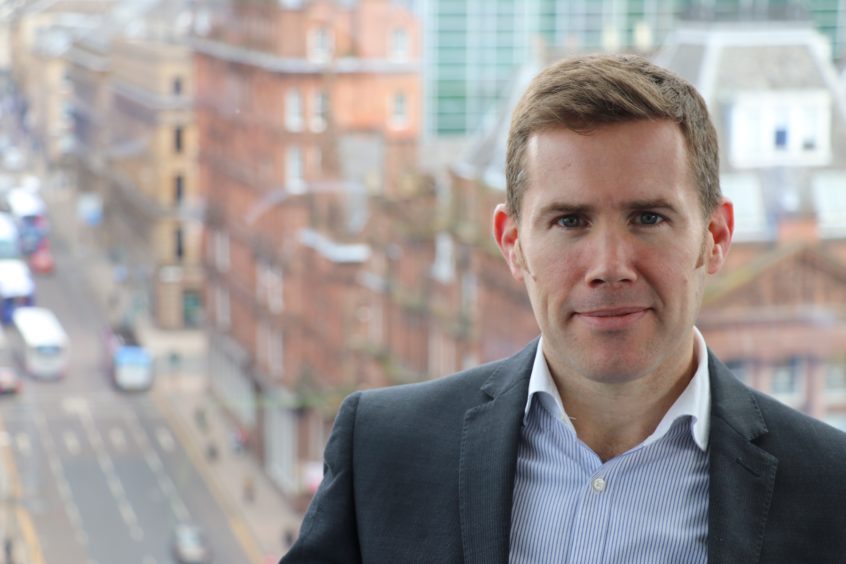 Building one of Scotland's largest infrastructure projects hasn't been easy, yet Beatrice Offshore Wind Farm boss Steven Wilson said finishing it virtually problem-free as "undoubtedly the proudest moment" of his career.
Mr Wilson, Beatrice project manager with SSE Renewables, said the newly completed 84-turbine development has cemented his firm's place as a "major player" in offshore wind.
The company has the largest pipeline of projects in the UK, currently the world's largest renewables industry, at 3.3 gigawatts (GW) of consented projects.
And it intends to follow Beatrice with the construction of the UK's most powerful offshore development, Seagreen Alpha and Bravo, less than 20 miles off the coast of Montrose.
With the Beatrice Offshore Wind Farm announcing last month that it has produced the highest amount of energy from any single renewables source in Scotland, Mr Wilson claims his firm is only getting started.
He said: "Beatrice has been delivered on time and below budget and it has been performing extremely well at the moment.
"It's above expectations on its availability and reliability so far and a great example of national infrastructure in terms of renewable generation."
Mr Wilson knows the success of the Beatrice project could lead to a number of big future development opportunities for SSE.
And he will personally be working on an as-yet undisclosed offshore wind development. But he claims his firm is razor focused on its next Seagreen wind project which will be part of the UK Government's Contracts for Difference (CfD) auction later this year.
"Capacity-wise Scotland needs to develop a number of similar projects to Beatrice over the next 10 to 15 years," he said.
"We need to get more seabed available and available quickly.
"All organisations are in a competitive marketplace now with offshore wind but we have a strong pipeline of projects that we think are deliverable over the next ten years, while also looking at projects in Europe and the rest of the world. SSE Renewables is in a strong position now."
The project boss also spoke of his own personal pride in the project, his team and the amount of investment in the local area and supply chain SSE Renewables put in.
As an on-going project over the last year or more, the Beatrice project has given the Scottish energy sector a working idea of largescale renewable energy generation and a vision of what the future of the industry in the north of Scotland could look like.
Mr Wilson added: "I would definitely say this is the proudest moment of my professional career, as an individual and also within the wider team I've had working with me over the last six years.
"We're all particularly proud of what we've achieved, especially considering the challenges these projects present and how they've had to be managed.
"There's also a real pride in people looking at the asset and seeing the scale of what we've build."
Recommended for you

'Offshore wind is the Beatles of energy', says BP renewables boss