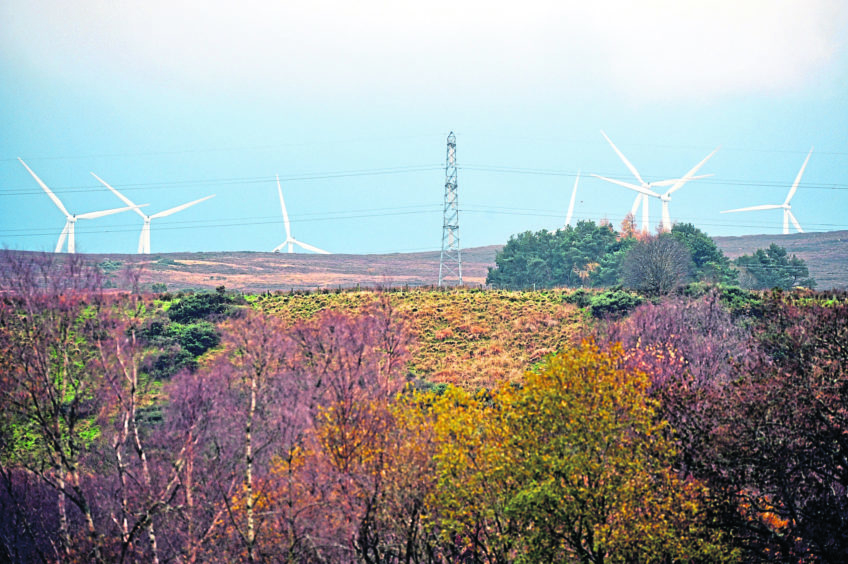 The future of Moray's landscape may rest in the hands of the Scottish Government as it considers a major new wind farm development.
Energy giant Fred Olsen Renewables wants to erect 29 giant turbines, with some measuring 738 feet, as an expansion to sites already located on Speyside.
Moray Council has objected in the strongest possible terms, with councillors and officials concerned the towers will effectively industrialise "80-85% of the northern part of Moray".
Its official objection states that the plan for Rothes III must be rejected due to the "unacceptable significant landscape and visual impacts" that would arise from the position and height of the turbines.
Fred Olsen Renewables has lodged its application directly with the Scottish Government due to the sheer size of the development which means it bypasses the authority.
Moray Council has now objected to three wind farm plans in the past year, with the schemes for Paul's Hill II in Knockando and Clashgour near Forres also failing to find favour.
Were all to be accepted, they would form a ring of turbines visible from the A95, giving visitors the impression they were one of the major features of the region's uplands.
The Scottish Government will make the final decision on all the developments due to their scale.
Forres councillor Claire Feaver yesterday welcomed the move to officially object to Rothes III. She highlighted the need for energy companies to build in the places set aside by planning officers instead of encroaching into environmentally important areas.
The councillor said the cumulative impact of all the turbine plans could be the appearance that the wind farms "covered 80 to 85% of the northern part of Moray".
She stressed that it
would be OK to have turbines in the landscape but said it should not become "a turbine landscape".
The council's principal planning officer, Neal McPherson, insisted it was vital to object to the development due to the effect it would have on the most scenic parts of Speyside.
He said: "The proposal would be inappropriate in terms of its significant adverse impacts on landscapes and views within Moray.
"Views from varying distances, such as those from Ben Rinnes, Ben Aigen and the A95, south of Aberlour, would excessively diminish the recreational and visitor experience where the countryside would be overly populated with windfarm developments."
Forres councillor Aaron Mclean, meanwhile, said he was disappointed
the developer had ignored the area already set aside for potential wind farms and instead pressed ahead with their plans – attempting to bypass the local authority in the process.
He said: "I think the developers are playing to the audience with their application, which is the national body and not really considering us.
"There are areas for development up there and so it's quite disappointing they have chosen to look outwith that.
"This development would have a significantly adverse impact on the area."
Recommended for you

Asia's offshore mega wind farms risk delays from ship shortage