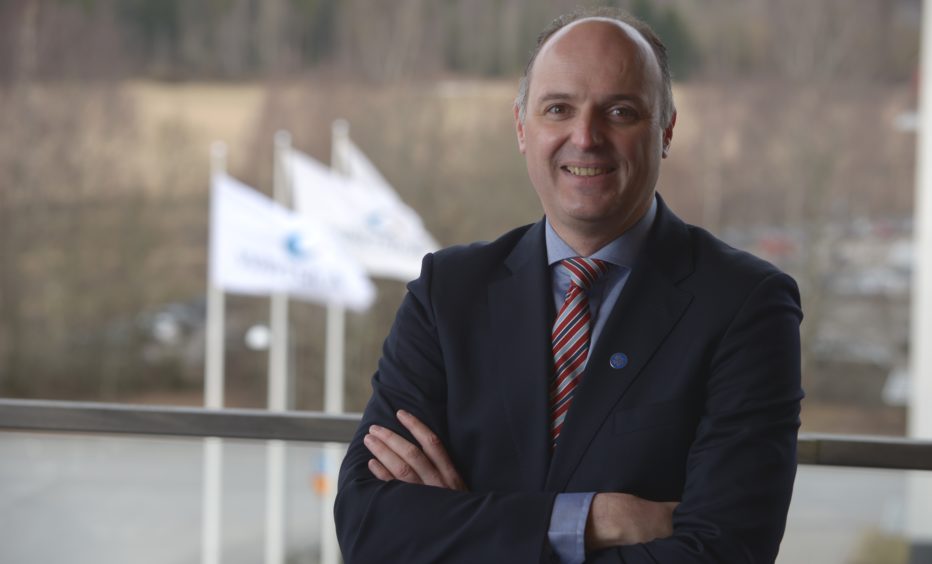 A Finnish renewable energy boss has said that Scotland "can easily" reach 100% renewable energy if it embraces flexibility.
Melle Kruisdijk, vice president in Europe for Wartsila Energy Business, said Scotland should harness its abundance of wind energy to reach a total renewable energy mix.
Finnish firm Wartsila, who has 70 gigawatts of installed power plant capacity over 177 countries, are an energy system integrator who are looking to facilitate the switch to 100% renewable energy through the switch from fossil fuels to synthetic methane gas.
Mr Kruisdijk claims the switch could be at hand, but that each country will transition at a different speed.
He said: "I think it'll be faster than we all think.
"Some people in the industry are estimating about 15 to 20 years, which is really fast.
"If Scotland embraced flexibility it can easily get to 100% and beyond.
"You have a great abundance of wind, but you have to remember that a lot of countries are just beginning their journey into renewables.
"In Western Europe, most of the countries have progressed quite a long way, and have ambitious targets.
"But there are many other countries that are quite low in their amount of renewable energy so they will take a bit longer to get to the point where they can start to shift into renewable energy – it is not something that will happen overnight.
"But for each country there is a path for every country."
Mr Kruisdijk believes the pathway to 100% renewable energy can only be quickly established with the aid of flexibility, something Wartsila are hoping to implement with the use of synthetic gas when intermittency is present in the grid.
He said: "Renewables are intermittent by nature because they're weather dependent, so how do you get a stable power system?
"It's where the flexibility comes in. The more renewables you have the more flexibility you have.
"To give an example, we have in our portfolio engine power plants that can ramp up from stand-still to full load in two minutes, provide the power needed, then go back to stand-still within one minute.
"What that means is that you can have this plant sitting somewhere on the grid at a convenient location and as soon as you get a fluctuation in renewables this plant can ramp up in an instant and provide energy.
"The cost of renewable energy sources are dropping so it makes sense to go there now which drives the need for flexibility."