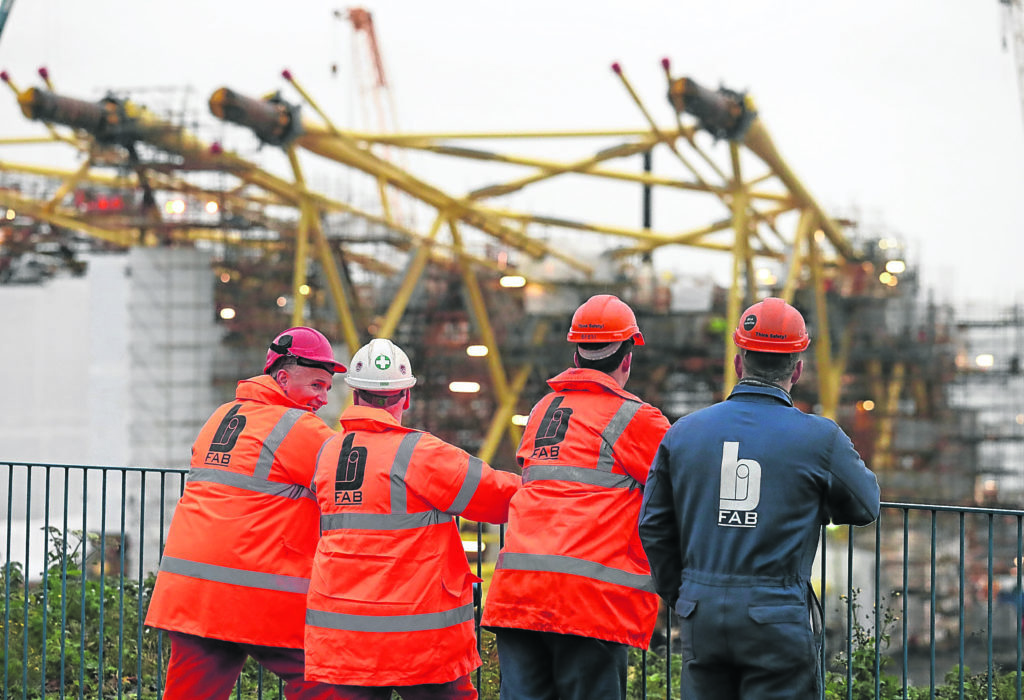 Unions have accused Scottish-based offshore wind developers EDF Renewables of "literally" shipping profits abroad in a letter to the Secretary for Finance, Economy and Fair work.
Unite and GMB Unions have been objecting to the number of multi-million Scottish wind contracts going to foreign firms.
EDF Renewables £2 billion Neart Na Gaoithe (NnG) project is understood to have agreed a multi-million manufacturing deal with Italian firm Saipem instead of local firm Burntisland Fabrication (BiFab).
It was hoped the NnG deal would create around 500 jobs while also delivering £540 million to the local economy.
Writing Derek Mackay, the unions accuse the Scottish Finance Secretary of presiding over a situation where EDF has been allowed put profits before local jobs.
It adds that the Scottish Government, despite having a number of multi-billion projects off its coast has missed out on building "any renewables industry of scale" in Scotland.
The letter, signed by Unite and GMB Scotland secretaries Gary Smith and Pat Rafferty, claims that the lack of work coming to the local has resulted in "the mood in the community turning to anger".
It adds: "The blunt fact is: if we cannot achieve work in Fife from this massive development, just ten miles of its coast, then we we will simply not achieve any renewables industry of scale in Scotland.
"We think that the people of Scotland will come to regard that as a scandal".
A Scottish Government spokeswoman said: "All parties are currently working collaboratively in respect of the ongoing commercial discussions on the NnG project.
"As a result, it would not be appropriate to comment on the specifics of this project at this time."
Recommended for you

Unite, UK's largest offshore union, hits out at Labour over North Sea plans