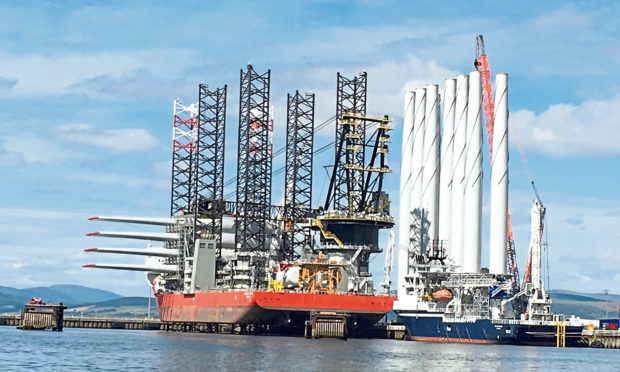 A new Scottish "supply chain library" is set to be launched for offshore wind developers to identify firms for future projects.
Xodus Group has been brought in by Scottish Enterprise and Scottish Development International (SDI) to build a publicly available database that will serve as a library of Scottish supply chain companies.
It's hoped the collected map of firms will encourage developers and contractors to hire Scottish firms for future large-scale offshore wind projects.
DeepWind, the North of Scotland Offshore Wind Cluster, said it wanted to see "at least half" of the 6,000 Scottish jobs predicted as part of the newly-launched Offshore Wind Sector Deal come to the region when it was launched in May.
The 84-turbine Beatrice offshore wind farm has most recently brought jobs to Wick Harbour, while the 100-turbine Moray East offshore wind project has signed a multi-million-pound contract to support work at Fraserburgh harbour.
Paul O'Brien, the man leading DeepWind and energy development manager for Highlands and Islands Enterprise (HIE), encouraged firms to sign up.
He said the database would mean large offshore wind developers and Tier 1 contractors could "utilise it in the domestic and overseas markets".
The DeepWind project is part of a Scotland-wide plan to "reindustrialise" certain areas of the country through offshore wind.
Fears over local job numbers from the sector culminated in a Scottish Government summit in May, with trade unions calling it a "make or break" moment for the sector.
Scottish Finance Secretary Derek Mackay pledged to explore, adding "conditions" to future offshore wind farm projects to safeguard local businesses and jobs.
Recommended for you

BP advertises collaboration openings on Scottish offshore wind farm